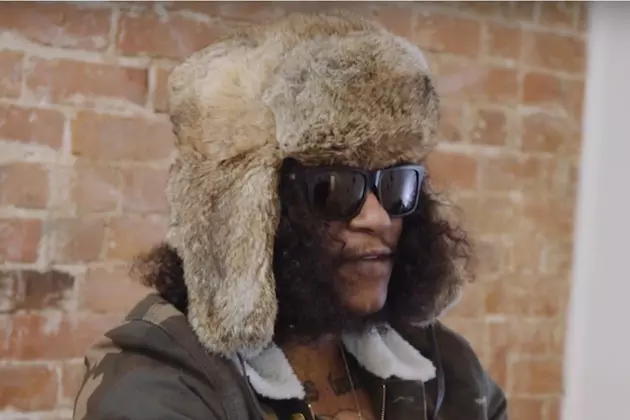 Ab-Soul Says 'Longterm 3' Mixtape Will Be About Lifestyles of the Rich and Famous
MONTREALITY via YouTube
Ab-Soul's technically been a rap star for at least the last few years, but he's not quite ready to offer up his take on the habits and customs of the very rich and renowned, and that's what could be holding up his Longterm 3 mixtape. That's just one revelation he makes in a recent interview with the folks at Montreality.
Speaking on the project, Ab said, "You know there's four installments of Longterm. You got Longterm 1, got Longterm 2: Lifestyles of The Broke and Almost Famous, so Longterm 3 would inevitably have to be, Lifestyles of the Rich and Famous, right?"
So at what point will the TDE artist feel ready to work on Longterm 3? "When I feel like I can honestly tell the story of the rich and famous, that's when you'll get Longterm 3." 
Soulo, who dropped his acclaimed Do What Thou Wilt album back in December, goes on to say he's doing pretty well financially, but he's waiting to level-up even more before he tries to serve up his take on the "lifestyles of the rich and famous." Sounds dope.
Elsewhere in the interview, Soulo reveals his take on his TDE labelmate Kendrick Lamar's DAMN. album. He says DAMN. is about Kendrick trying to get back to being "K. Dot,"—a.k.a. who Ab-Soul thinks he was earlier in his career.
"What I personally feel like he was trying to do was get back to K. Dot with DAMN." Ab-Soul explains. "You know, he's been Kendrick Lamar for a while. You know, and like, Kendrick Lamar's a good kid. He's the good kid. He's the more introspective kid, you know what I'm saying? I think with this album he was trying to get back to K. Dot. Get back to his roots. You know, sag his pants, you know what I'm saying? Really roll through the hood."
He continues, "I think with To Pimp a Butterfly he was more so trying to make music that like our big homies would love, that our parents would love. Like, he used a lot of samples from, you know, the old school, that our parents would feel. [DAMN.] he kind of did it for us. For our generation and how we feel right now."
Check out the rest of Ab-Soul's revealing interview below. The bit about Longterm 3 begins at the 2:47 mark. The bit about Kendrick's latest album comes in at the 4:24 mark.
Here Are the 2017 Hip-Hop Music Festivals You Need to See