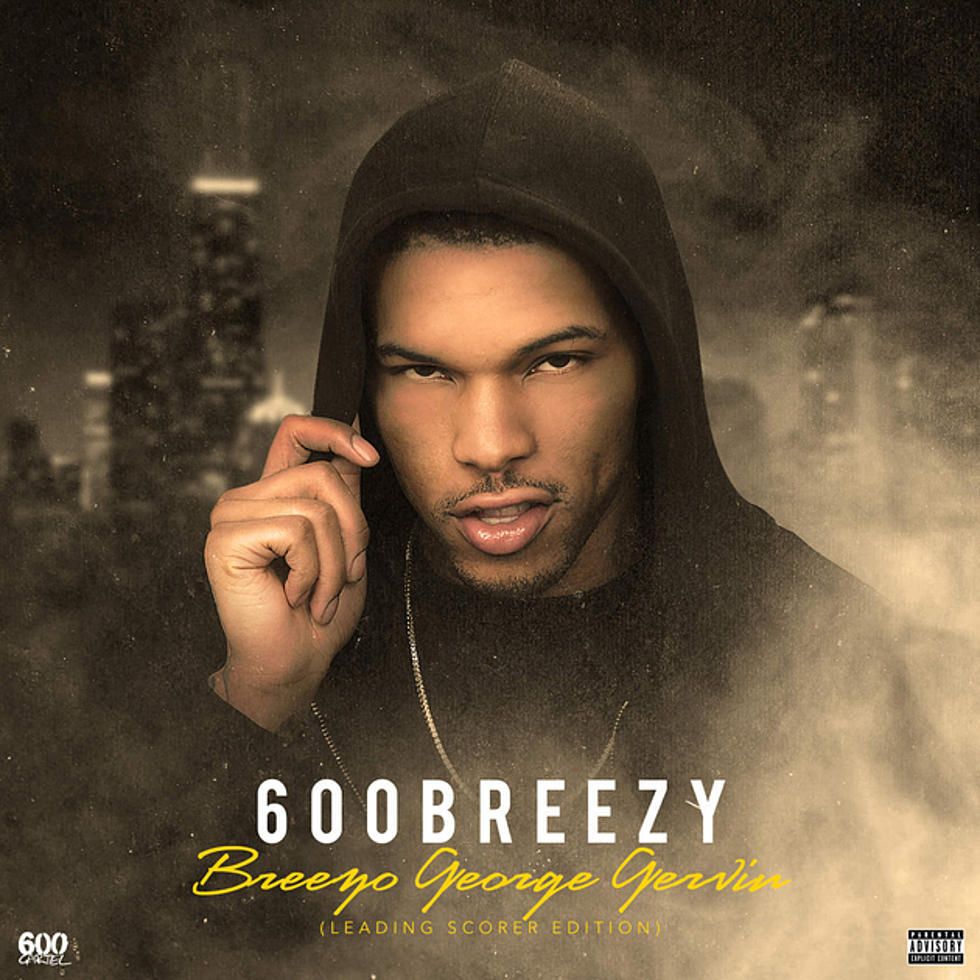 600 Breezy Drops 'Breezo George Gervin' Album, "6ix-OhSh*t, Pt. 3" Video
600Cartel / EMPIRE
600 Breezy received a major co-sign when he appeared on Drake's More Life playlist. The guest spot introduced the Chicago rapper to a whole new audience, and he is determined to make the most of his newfound recognition.
The talented MC has released a brand new album, Breezo George Gervin (Leading Scorer Edition), which can be streamed for free right now on SoundCloud. The project features 11 tracks with guest appearances by Al-Doe, Bishop Ford, Parkay and Makarel. Although the LP shares a similar title to his 2016 project, Breezo George Gervin (Iceman Edition), the latest album features all-new tracks.
600 Breezy did not settle for simply dropping the Leading Scorer Edition either. The buzzing artist also unleashes a music video for the album cut "6ix-Ohshit, Pt. 3." The visual sees him enjoying life in Miami, but the song itself is just as menacing as the majority of his work.
Check out the official tracklist and stream for 600 Breezy's new project below as well as the "6ix-Ohshit, Pt. 3" video. You can support the Chi-Town native by copping Breezo George Gervin on iTunes.
600 Breezy's Breezo George Gervin (Leading Scorer Edition) Tracklist
1. "Leading Scorer Intro"
2. "Free Smoke (Remix)"
3. "Ha"
4. "Blitt Blatt"
5. "Bussitdown" Feat. Al-Doe, Bishop Ford and Parkay
6. "Get It" Feat. Al-Doe & Makarel
7. "Moonlight" Feat. Al-Doe, Parkay and Bishop Ford
8. "Never Told" Feat. Al-Doe
9. "6ix-Oshit, Pt. 2"
10. "6ix-Oshit, Pt. 3"
11. "Hiding Out"
Fans Name Rappers They Think Will Blow Up This Year