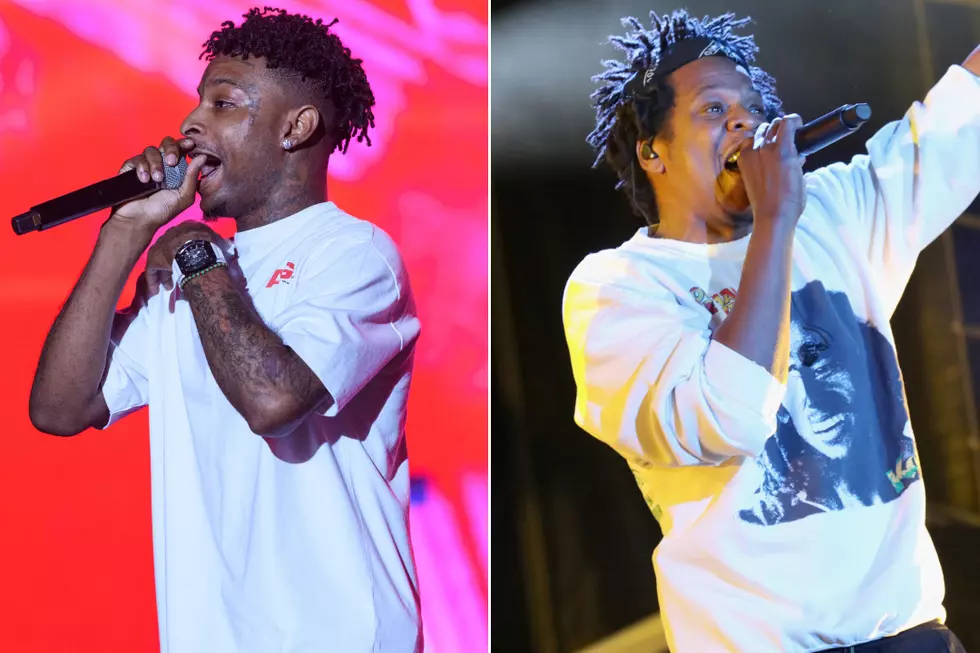 21 Savage Says Jay-Z Is the Greatest Rapper Ever
Jason Koerner / Brian Ach , Getty Images (2)
In a tweet he uploaded Tuesday (May 21), 21 asserts that the Brooklyn native is the greatest wordsmith to ever do it and even includes a throwback photo of Hov rocking a gold grill in his mouth.
"Greatest to ever do it. Not up for debate," Savage writes in his tweet.
"In addition to being a successful recording artist, Savage deserves to be reunited with his children immediately," Jay-Z said in a statement made on Feb. 6.
Although Hov wasn't the only MC to step up and help out, it's not a stretch to say Jay-Z for his assistance. The rapper didn't provide any receipts or note any stand-out bars from Hov to strengthen his claim. However, real fans of the MC from Marcy Project know that 21 speaks nothing but facts.
Do you think he's right? Check out 21 Savage's tweet about Jay-Z below.
See 20 of Your Favorite Rappers Naming Their Favorite Rappers