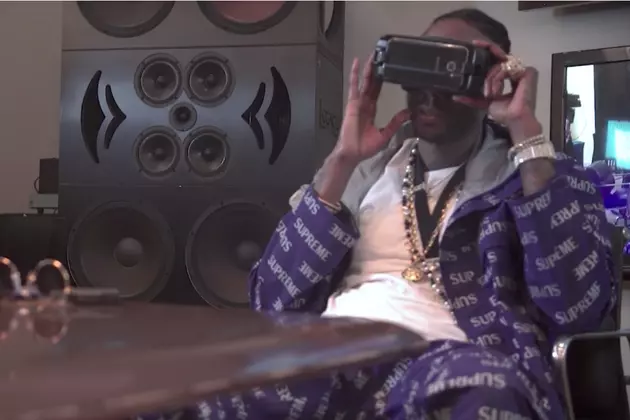 2 Chainz's Virtual Reality Trap House Includes Strippers
Def Jam Recordings via YouTube
From messy album rollouts like the one for Kanye West's The Life of Pablo to clever ones like Jazz Cartier's for Hotel Paranoia, there are a lot of ways the chips could fall for new albums in 2017, planned or otherwise. 2 Chainz is delivering a more interactive one for his album Pretty Girls Like Trap Music with a virtual reality experience.
If you have a VR headset, you can take a trip through a simulated trap house that is supposed to be inspired by 2 Chainz's actual trap house on Riverdale Road in Atlanta. You are encouraged to explore the house as different rooms will reveal new music from the album before it releases this Friday. The only catch is that you have to purchase 2 Chainz' own VR goggles via his site to unlock everything.
Def Jam also created a preview of the VR experience with 2 Chainz trying it out. He points out a funny detail about the characters in the game: "Y'all made some really big boobs on these little girls." He later laughed while saying, "Ya'll wrong for this, bruh." It appears you can throw cash and make it rain by tapping on the side of the headset.
You can watch the video of 2 Chainz walking through his VR Trap House below.
See Fans' Predictions for the Hip-Hop Songs That Will Rule Summer 2017