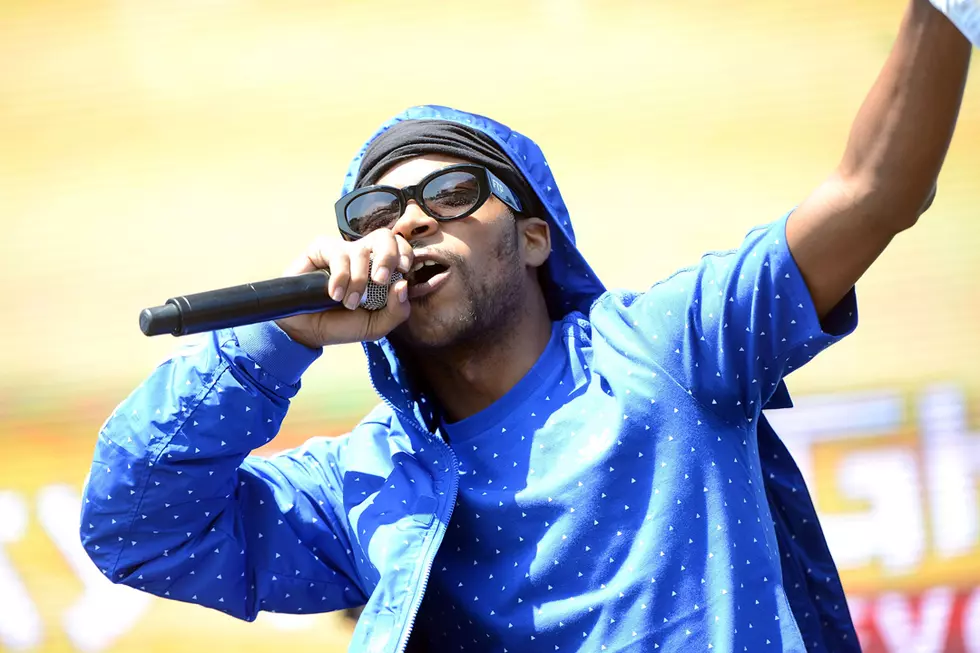 Yung Gleesh Found Guilty of 2015 Attempted Sexual Assault in Texas
Scott Dudelson, Getty Images
Three years ago, DMV rapper Yung Gleesh was accused of sexual assault and arrested for the crime in Texas. Earlier today (Nov. 2), Statesman reported that a Travis County, Texas jury acquitted Gleesh of that charge, but found him guilty of attempted sexual assault. He had been sentenced to five years in prison, but the jury has recommended that he serves the sentence on probation.
Gleesh, 28, was originally accused of assaulting a woman who'd passed out after drinking too much alcohol when he traveled to Austin, Texas to perform in the annual SXSW festival in March 2015. He went to trial for the case this past Tuesday.
According to Statesman, Gleesh's accuser had met through a mutual friend in Austin. She claims that she had been sleeping on a futon when she woke up and found that the rapper had started having sex with her while she was unconscious. Her friend testified that she had seen Gleesh's genitals during the encounter, and that he'd even admitted to performing oral sex on her friend.
Jurors didn't find available evidence to be enough to prove beyond a reasonable doubt that Gleesh had actually assaulted the woman. However, they were convinced that the "Walk" rapper had attempted to assault the woman while she was unconscious.
Before legal issues stemming from this case began to arise, Gleesh had established himself as a respected rapper hailing from Washington, D.C. His most recent project, Gleesh, dropped this past summer.
When XXL reached out to Asylum Records for a statement regarding Yung Gleesh being found guilty today, they revealed the rapper had been dropped from the label in the last month and that they "no longer represent him in any capacity."
Here's the Ultimate Guide to Rappers With Acronyms in Their Name