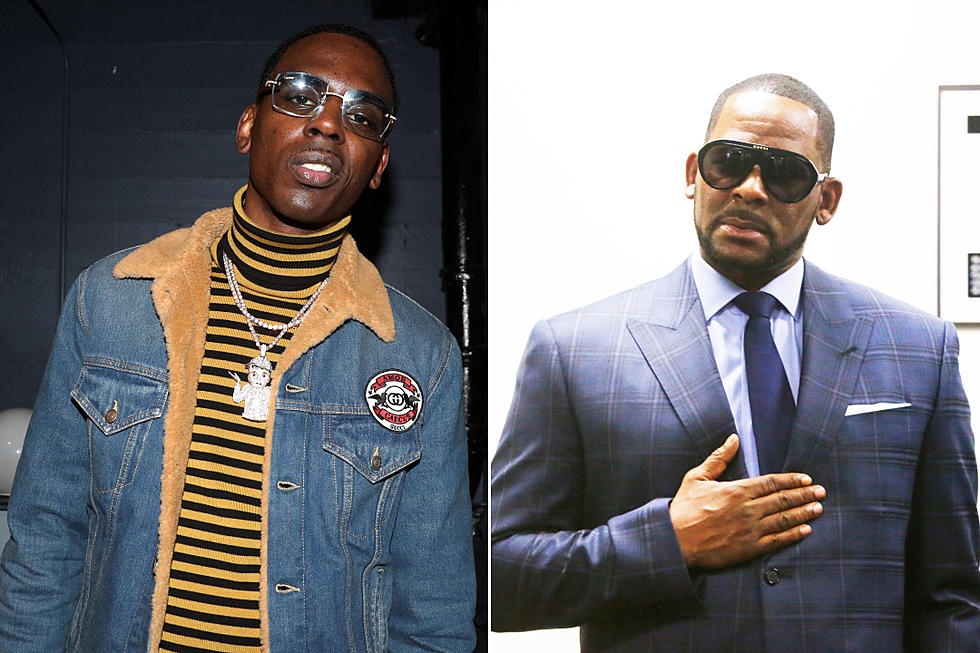 Young Dolph Defends R. Kelly Singing "Happy Birthday" to Singer's Daughter
Johnny Nunez / Nuccio DiNuzzo , Getty Images (2)
After the embattled singer reappeared on Instagram to wish his daughter Joann a happy birthday, social media users attacked Kelly for shamelessly addressing Joann, who now goes by Buku Abi, despite her thoughts about her father. Now the Tennessee native is calling out the media for criticizing R. Kelly for "Happy Birthday" video dedicated to his daughter.
"R. Kelly decided to sing 'Happy Birthday' to his daughter, and all y'all blogs want to make fun of him. That shit lame as hell," Dolph said in his Instagram story he posted Wednesday night (March 20). "Let that man live his life. Let that man enjoy his kids, dawg. Y'all super lame."
Young Dolph didn't necessarily voice his full support for Kelly, who currently faces 10 counts of criminal sexual abuse. Nonetheless, the Role Model rapper's rebuke of those who maliciously judged a man for simply singing "Happy Birthday" to his daughter shouldn't come as a complete surprise.
See what Young Dolph has to say about R. Kelly below.
Read 10 Wild Stories That Took Place During Hip-Hop Tours