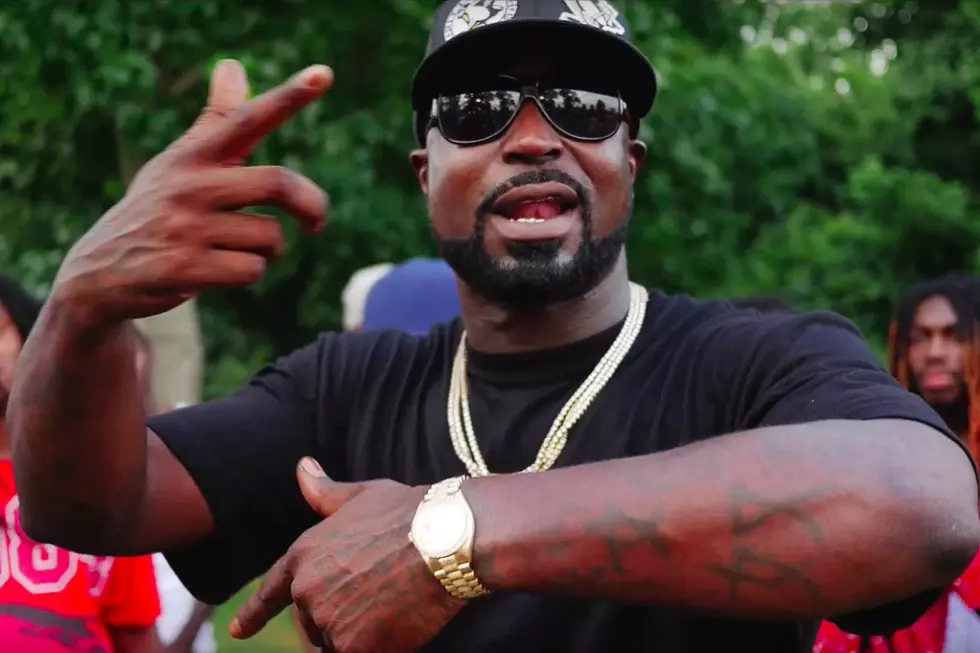 Young Buck Reps His Nashville Hood in "The Way I Move" Video
BlackFly Music via YouTube
Young Buck was released from prison in early December, and today (Jan. 25), the G-Unit rapper unleashes a new video for "The Way I Move," a track from his latest project, 10 Bodies.
Throughout the three-and-a-half minute, Luis Aponte-directed clip, Young Buck takes us on a tour of his native Nashville, Tenn. The visual opens at a neighborhood cookout, before the camera pans over to Buck, posted with his crew and surrounded by a bunch of luxury whips.
"I done seen some real niggas start tellin'/Make a nigga move different," Buck raps. "I know niggas strapped that's convicted felons/But a nigga gotta move different/Some niggas got packs that is not sellin'/That mean you gotta move different/Position of power, bitch I will not lose/And I'm knowin' these niggas is not movin' the way that I move."
In other Young Buck-related news, the 35-year-old MC recently teamed up with Freddie Gibbs and Hit Screwface for "Overtime." Prior to that, Buck released the record "Streets Sour" featuring Young Dolph and Starlito.
In case you missed it, Young Buck was arrested in July 2016 for violating probation after he threatened to burn down his ex-girlfriend's apartment. In August, he was sentenced to seven months in jail for the violation.
At the time, Young Buck wrote on social media, "Things ain't go as plan today. Lost my freedom again. Lord knows how much I'm gonna miss my Mother, children, my girl, my Real friends and family." Of course, he was let out prison a few months early in December.
As aforementioned, you can view the video for "The Way I Move" above via YouTube.
20 Hip-Hop Albums Turning 10 in 2017