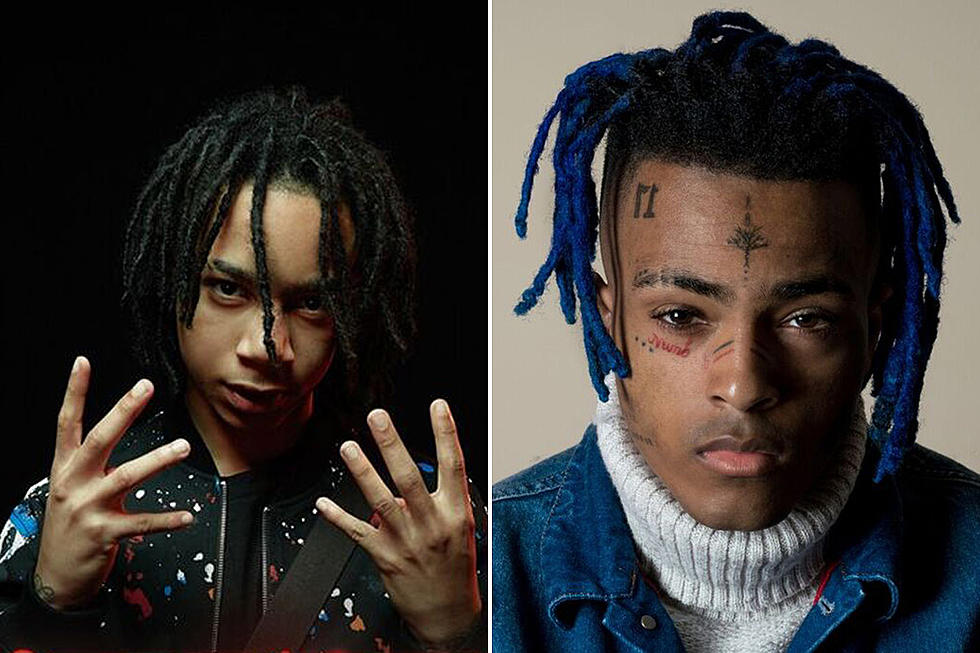 YBN Nahmir Originally Thought XXXTentacion's Death Was a Hoax
Travis Shinn for XXL/ Jack McKain
Death is never easy to deal with. The grief can be compounded when someone is killed—especially if the slain party is a polarizing, once-in-a-generation young artist. YBN Nahmir, a rising rapper in his own right, took the news hard when he found out his friend XXXTentacion was shot dead last Monday (June 18).
Nahmir, a 2018 XXL Freshman, learned of the news while he was on a flight. In disbelief, he scrambled to find out details surrounding X's shooting. "I went to Twitter automatically, like 'hit me up bro'—I thought it was promotion for a mixtape or something," he tells XXL. "When [news outlets] was talking he had no pulse and shit, I was like 'OK, he gon' go to the hospital and get smooth, though'... Zoey Dollaz DM'd me, we were like the first people to find out that he really passed away."
It was a difficult reality for the Alabama rapper to process, especially while thousands of feet in the sky. "Niggas can't show they emotions in front of hella people on the plane," he says. "So I'm just holding all that shit in, I'm coolin'. Then this nigga Jimmy Wopo got killed, everything was going crazy. So much going on at the wrong time."
YBN Nahmir first met XXXTentacion in person in October while touring in Los Angeles with SOBxRBE.
"We were going out to get some chicken in front of the hotel," he remembers. "We seen a lil' black truck pull up and they hopped out deep as hell. But I ain't know it was X. He was like, 'Aye 'Mir!' I'd always talked to him in text, but it was so weird talking to him in person. He had just did the eyebrow shaving and all that [laughs]. He came up to the car, he was like, 'Get the money, go to the ocean.'"
Nahmir found the advice odd at first, yet quickly gleaned its meaning: Remain career-focused and stay out of trouble. He's heeded the advice thus far and continues to see success.
The investigation of XXXTentacion's death is progressing quickly. The Broward County Police Department arrested Dedrick D. Williams as a suspect last Wednesday (June 20). Williams plead not guilty to first-degree murder charges. Two other suspects believed to have taken part in the murder/robbery are still at large.
XXXTentacion's fans and family have gone above and beyond to honor his memory. The day after the rapper's death, fans held a vigil outside of RIVA Motorsports in Deerfield Beach, Fla., where he was shot and killed, leaving behind candles and keepsakes. On the same day, a Los Angeles memorial spun out of control, with the event being broken up with tear gas and rubber bullets from local police. X's mother, Cleopatra Bernard, also held a vigil at her deceased son's mansion last Wednesday. X's final public memorial took place yesterday, at Sunrise, Fla.'s BB&T Center.
All in all, YBN Nahmir wants people to remember X for his positive contributions."[He was] a positive person—he had a big impact on people's lives because I know he saved a bunch of people with his personality and his music," he says. "It's clear as day he did that."
See Outtake Photos of XXXTentacion at the 2017 XXL Freshman Shoot