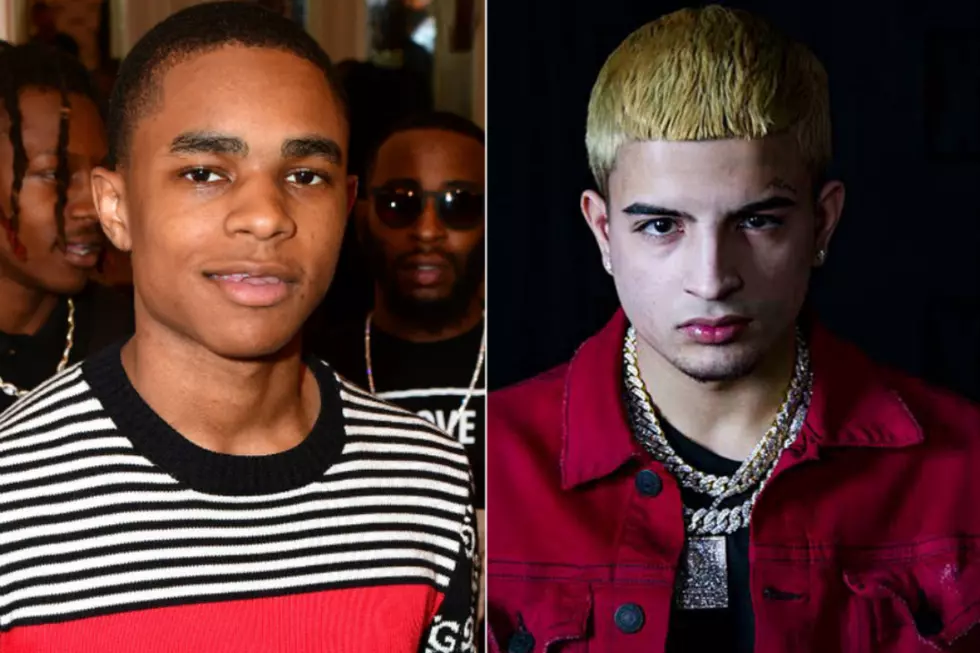 YBN Almighty Jay Under Investigation for Stealing Cash, Jewelry From Skinnyfromthe9: Report
Prince Williams, Getty Images / XXL
The incident reportedly went down on Thursday (Feb. 14) Chatsworth, Calif., where both rappers were recording music videos, reports TMZ. According to the site, Skinny was relieved of a $40,000 chain, $20,000 Rolex and $20,000 in cash.
Surveillance video has surfaced that reportedly shows Almighty Jay and a couple of his crew members walking around the area. One shot is said to show Skinny next to an SUV. The group that is reported to be Jay's crew are seen on camera rushing the vehicle. A brief struggle ensues before the men run to what appears to be a waiting vehicle and drive off. Due to the evidence collected, police are investigating the crime and have named Jay as suspect for possible charges of felony theft.
It's been a rough week for Skinny. Last Sunday (Feb. 10), he claimed rapper Zoey Dollaz tried to jump him at Los Angeles' Paramount Studios. The explanation came after video surfaced that showed Zoey and crew chasing Skinny out of the building.
"Noey Dollas fat ass don't want no problems," Skinny wrote about the incident on social media. "He tryna record shit for clout cause his career a dub. I said wassup bruh he ain't want no problems Y'all fat ass niggas tried to jump me Cause niggas know my hands RIGHT."
Check out the video of the alleged theft below.
Read 10 Wild Stories That Took Place During Hip-Hop Tours