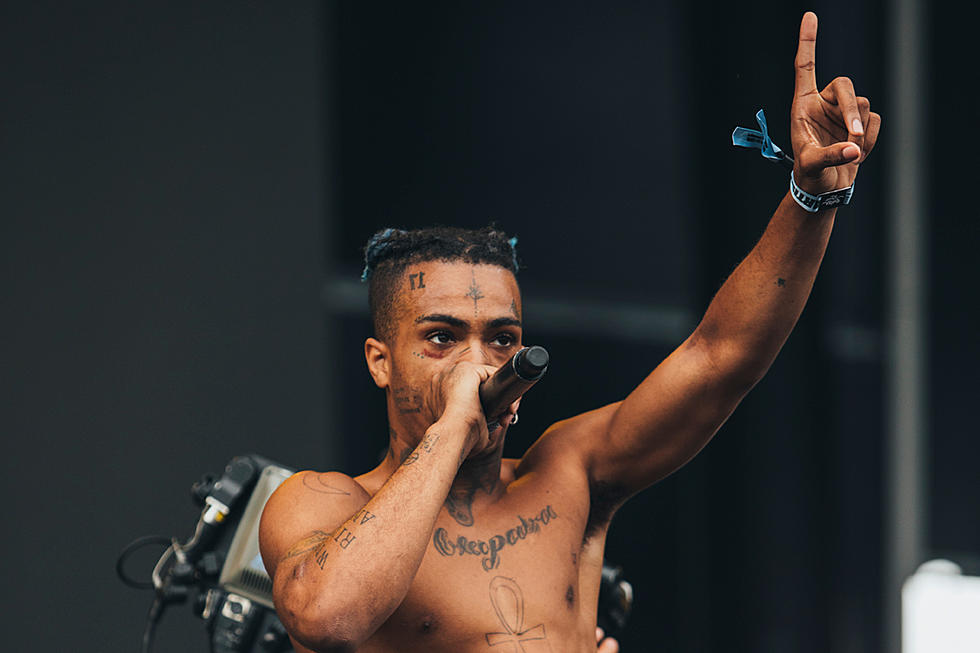 Spotify May Add XXXTentacion's Music Back to Playlists
@theinfamousjc
It looks like Spotify might be backing off from parts of their hate content and hateful conduct policy. According to a report published by Bloomberg earlier today (May 24), the streaming platform is now planning bring XXXTentacion's music to their playlists after removing it less than two weeks ago.
After originally announcing their new hate content and hateful conduct policy—which was seemingly aimed toward artists with accusations of sexual misconduct and violence—on May 10, it was revealed that XXX would be removed from Spotify playlists. X was charged with the aggravated battery of a pregnant woman, domestic battery by strangulation, false imprisonment and witness-tampering after his now ex-girlfriend called the authorities on him back in October 2016. It's these charges that apparently led Spotify to remove XXXTentacion's music from their playlists.
The publication, which calls their sources people with "knowledge of the matter," claim that reps for numerous contacted Spotify to vent their frustration with the new policy. Inside of the company, Spotify employees fear the streaming platform could lose some ground to rival services.
In the days after Spotify removed his music from their playlists, XXX spoke out against the policy, releasing a fairly sizable list of artists accused of crimes similar to the ones he's been accused of.
Reports regarding X's music being brought back to Spotify playlists have yet to be confirmed.
Check Out the 2018 Hip-Hop Music Festivals You Need to See