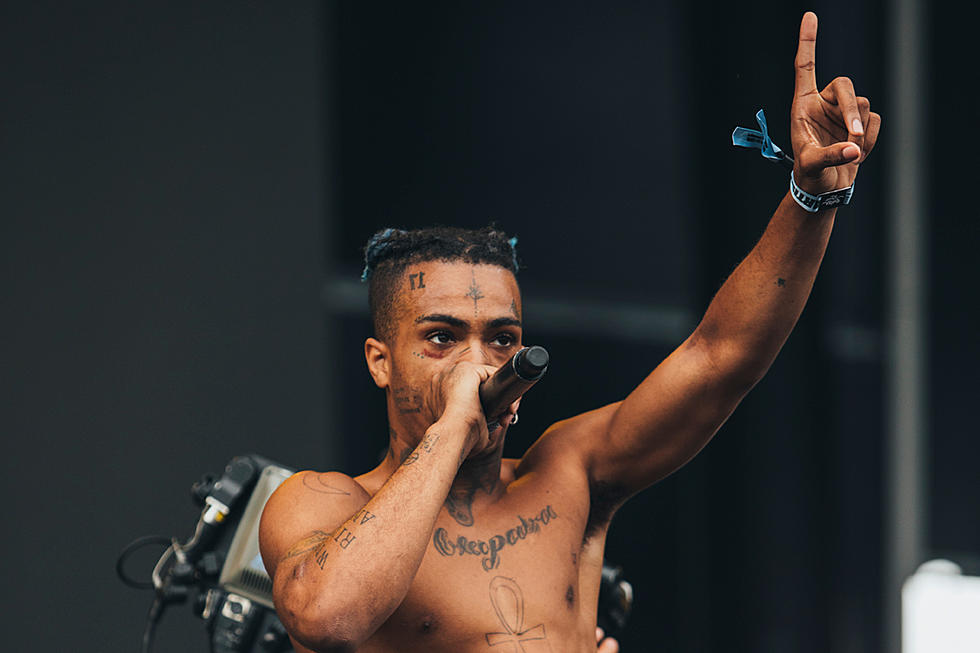 XXXTentacion Shot in Florida
@theinfamousjc
The Broward Sheriff's Office announced that XXXTentacion has died after being shot in Florida on Monday (June 18).
XXXTentacion has been shot and severely wounded while shopping for a motorcycle at Riva Motorsports in Deerfield Beach, Fla. earlier today (June 18).
According to TMZ's initial report, the Florida rapper was found slumped over in his car after a gunman approached his vehicle and opened fire.
Witnesses tell police that a Louis Vuitton bag was taken from XXX's car during the attack. The celebrity news site stops short of saying the rapper was killed, but they did note that he was found without a pulse. Local authorities report that it's possible that X was followed by as many as three vehicles after he withdrew money from a bank.
In audio of the dispatch call, police can be heard saying they think the attack might have been a drive-by shooting, and that the attackers allegedly fled in a black Dodge Journey. The rapper was transported to a hospital as a level 1 trauma patient, and he is currently comatose. Level 1 trauma is used to describe a patient who doesn't have a pulse.
The Broward Sheriff's Office has tweeted that they are dealing with a shooting in Deerfield Beach, Fla. The man they refer to is believed to be XXX.
"#BreakingNews #BSO is currently working an incident regarding a shooting at 3671 N. Dixie Hwy., Deerfield Beach. PIO headed to scene. Dispatchers received a call of a shooting at 3:57 p.m. An adult male victim was transported to an area hospital," reads the tweet.
The Broward Co. Fire Dept. also told TMZ that XXXTentacion had been rushed to the hospital. Witnesses tell them that they heard multiple gunshots fired at the scene of the crime.
XXX, who's been marred by controversy due to domestic battery charges against him since the outset of his career, had apparently been planning a charity event at the time he was shot in broad daylight. The rapper said as much in his Instagram story approximately two hours ago, writing, "planning a charity event for this weekend Florida!"
Details are still coming in, but it sounds like X is in grave condition.
See Photos of XXXTentacion Performing at 2018 Rolling Loud