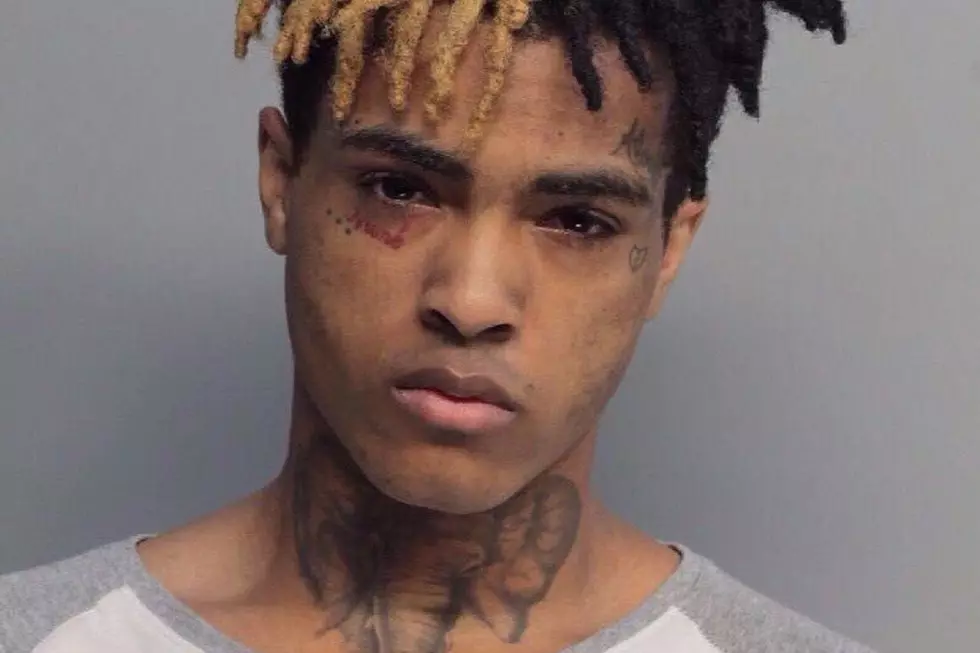 XXXTentacion Laughs Off Abuse Allegations in Series of Instagram Videos
Broward Detention Center
Last week, Pitchfork published highlights from a January 2017 testimony by a woman who claims South Florida rapper XXXTentacion beat her multiple times throughout their relationship, which lasted roughly from May to October 2016. The testimony featured disturbing allegations of physical abuse, and now, X has responded to the reports, as well as to the backlash he's been receiving from the public in light of the testimony.
In a series of recent Instagram Stories released within the last 24 hours, the rapper wrote, "I'm insensitive because I refuse to accept a reality for myself that is not my own, I will not have fabricated stories pushed on me, and have people trying to make me submissive off some shit I ain't do, I'm good."
The 19-year-old continued by recording himself, speaking out against those who labeled him a "domestic abuser." "I'ma fuck y'all little sisters in they throats," he said in one video. "Everybody that called me a domestic abuser, I'm finna domestically abuse y'all little sister pussy from the back."
In another, XXX joked about joining the feminist movement and said, "If you want your pussy domestically abused, hit my line." You can see all the clips below.
In October 2016, prosecutors charged XXXTentacion with aggravated battery of a pregnant woman, domestic battery by strangulation, false imprisonment, and witness-tampering.
While in jail earlier this year, XXL spoke to XXXTentacion about the incident, and he denied the charges brought upon him by his ex-girlfriend. The "Look at Me" rapper claims she lied about her injuries.
XXXTentacion's trial for domestic battery starts Oct. 5.
New Music Releases for September 2017