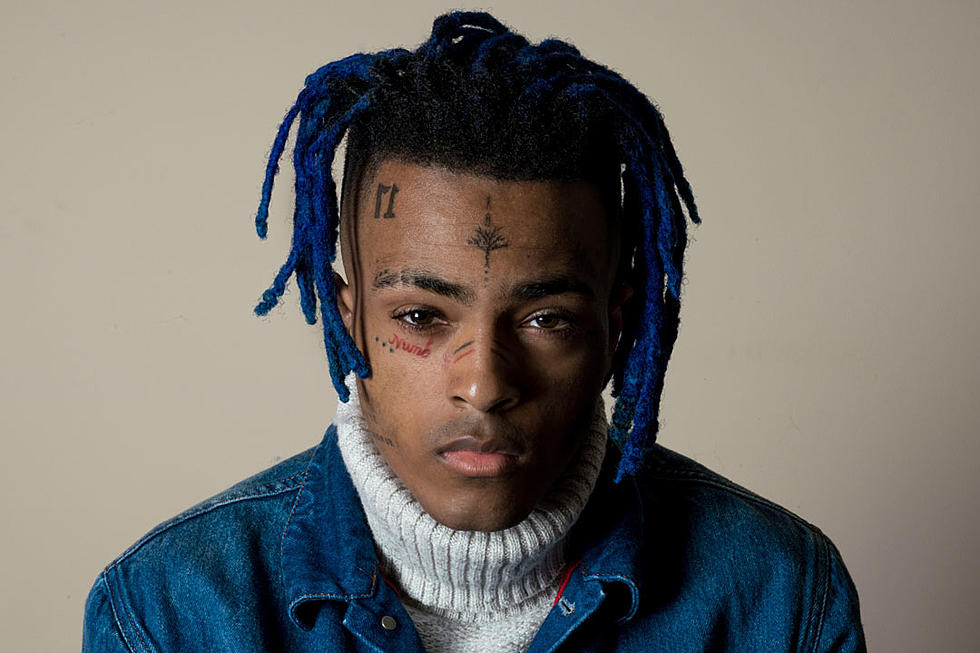 Empire Founder Ghazi Shami Calls XXXTentacion's Death Catastrophic
Jack McKain
As someone who first met XXXTentacion in a jail cell before signing the rapper to his Empire Distribution label, few are better qualified to asses the late rapper's cultural impact than Empire Distribution founder Ghazi Shami. The music exec did just that during a recent stop by Beats 1 Radio.
In the new interview, which was released today (July 2), Shami describes the talent of the late rapper while reflecting on all that was lost when X was shot and killed in Deerfield Beach, Fla. on June 18.
"I think catastrophic is the word," Shami offers when asked about X's death. "His loss is catastrophic. There's a whole generation of youth that looked to him for a voice. I think that watching him mature as a human being in just like, the 14 months that I knew him—16 months, whatever it was. I mean, to see him go from a child—he was 18 years old when I met him in the jail and did a record deal with me, to where he was at now, just before he passed away…just the conversations he was having with me, and the things that he was focused on, and the things that he wanted to accomplish, showed the potential of what he was going to contribute to the world. I think it was cut catastrophically short," Shami says. According to him, X was only beginning to reach some of his potential at the time of his death.
"The kid was a genius," Shami continues. "I spent most of my life in the studio, creating records—not on the executive side, putting them out—that's been the latter part of my music endeavors, and I've been around a lot of talented people and a lot of like creative genius, I think this kid was only scratching about 10 percent of his potential. We spent a lot of time talking about things that were not music related — cultural or social injustices. I mean, there were so many things that I feel like he could have affected the world in a positive way, had he had the opportunity to live out a full legacy."
In March of 2017 it was announced that Shami had signed X to Empire, a music distribution company. On a public level, that was the beginning of their relationship. It's clear it soon grew to be more of a friendship than just business by the time of the rapper's death. Shami attended XXX's funeral last week.
Elsewhere in the interview, Shami describes the brotherly relationship he felt he had with the rapper.
"Out of all the people I've dealt with in my life or worked with in my life, nobody has had that profound of an effect on me, in that short period of time," Shami says. "Me and him we were talking just a couple of days before he passed away, and I was going to Miami to listen to a lot of the music that he had been—or Broward, where he was living—where he had completed a lot of new records, and we were getting ready to go into another album together. But you know, we'll just wait for things to settle down and then we'll talk. I have a good relationship with his mother, and we'll figure things out there. I just want to do whatever's right by his legacy, just because we had an older brother/younger brother type of relationship. He would call me, and we just had a cool relationship, which is different."
X's death occurred during what the Broward Sheriff's Office believes to have been a random robbery. On June 20, authorities arrested Dedrick D. Williams before charging him with first-degree murder. They believe Williams, who is being held without bail, to have been the getaway driver for the crime. Two other suspects, whom police believe to have been X's actual attackers, are wanted for the investigation. On June 27, 22-year-old Robert Allen has been named a person of interest in the case.
Listen to what Shami has to say about the late rapper for yourself just below.

See Outtake Photos of XXXTentacion at the 2017 XXL Freshman Shoot