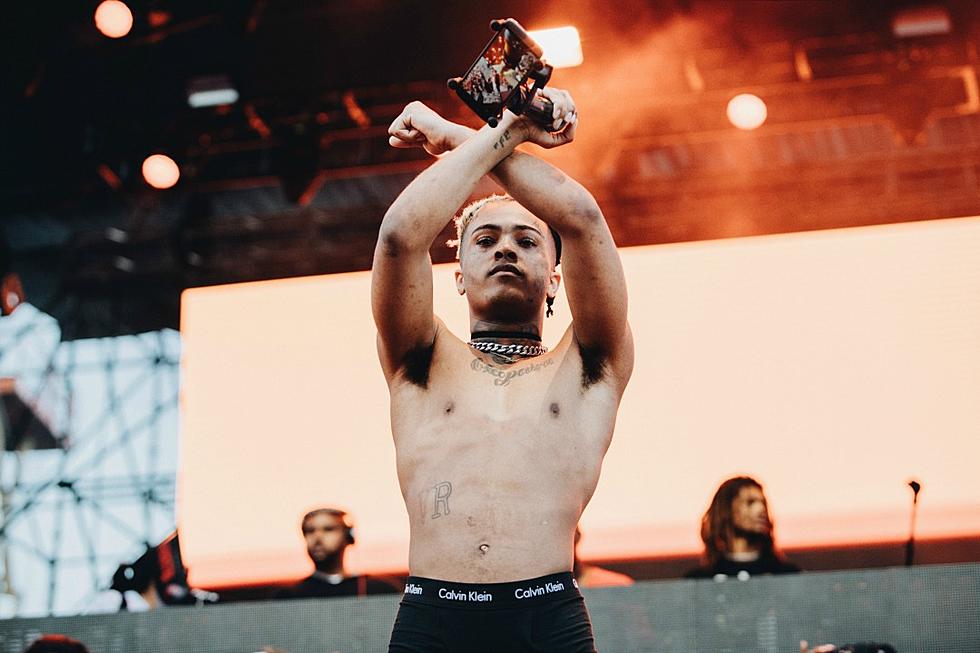 XXXTentacion's 'Bad Vibes Forever' Album Will Be a Mix of Different Genres
@theinfamousjc
XXXTentacion isn't leaving the game just yet. On Thursday (Nov. 16), just a few weeks after announcing his plans to quit music, the rapper uploaded an Instagram story teasing his next project. He says this one's strictly for his fans.
"Bad vibes forever coming soon," X wrote in the overlaid text on his IG story. "It will be a mix of genres you have seen me dabble with, if you are not a fan of me this is not an album for you, it is for core fans only."
His debut LP, titled simply 17, saw the rapper tackle genres like grunge and contemporary R&B. His other tracks saw him get into some heavy metal, electronic and more straightforward rap. So if his words hold true, we should expect his latest project, titled Bad Vibes Forever, to be a mix of all those sounds. Should be interesting.
As we alluded to before, it was just a few weeks ago that X seemingly announced his retirement from the rap game. Using an Instagram story, the rapper wrote, "Sad to announce I will not be making or releasing any music," XXX began. "I am tired of being mentally abused for trying to help people, I'm tired of the hate, I'm done."
You can peep a screenshot of XXXTentacion's revelatory Instagram story below.
See New Music Releases for November 2017