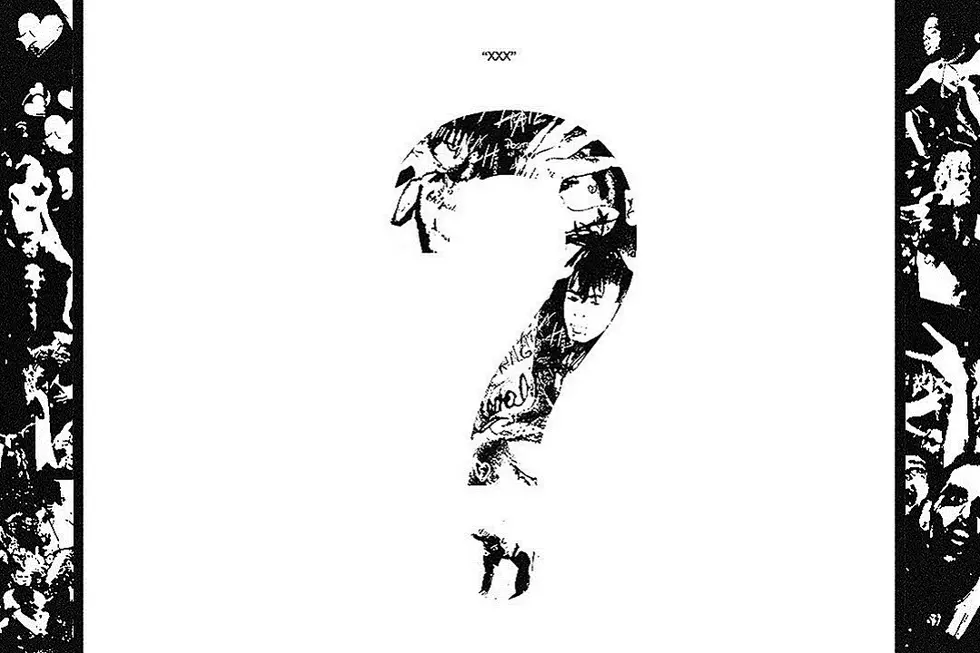 XXXTentacion Shows Versatility on His '?' Album
Bad Vibes Forever
In 2018, it's becoming increasingly difficult to distance the artist from his or her art. This especially holds true when entertainers are facing legal charges as daunting as those of XXXTentacion. The Florida artist's entire career thus far has been riddled with bad press stemming from a laundry list of disturbing allegations. When he exploded onto the mainstream at the age of 18 with 2016's "Look at Me," he already had heaps of legal baggage including assault and robbery, only to be hit with additional charges of aggravated battery of a pregnant woman, false imprisonment, domestic battery by strangulation, and witness-tampering in the months preceding his rising stardom. His unapologetic behavior in the spotlight has only helped to erect a wall between the music he's making and the masses who are willing to listen.
But a creator is going to do just that, no matter how much controversy looms. And XXX's cult-like following has been all ears thanks in part to his candor and expressive delivery. He's never been a conventional rapper—even his early SoundCloud uploads reveal a budding artist who pulls from a hodgepodge of genres, from alternative rock to boom-bap. X's musical intentions have always been vast. His latest album, ?, is just that—a 38-minute cluster of short songs that are wildly different but threaded together by raw, chaotic emotion.
"Introduction (instructions)," the opening track on ?, finds XXXTentacion asking listeners to "open your mind," a sentiment that becomes more and more appropriate as the album plays. "ALONE, PART 3," is a slow, acoustic-driven trembler that bodes ominous lines like, "My God it hurts, I can't be calm/What do I do? Where do I run?/I'm tired of hate, I'm tired of love/I dug my nails into my arms/She turned and laughed at all my scars."
From there, the album flows through a calm trio of songs that combine smooth singing, tight raps and even better songwriting—especially on "SAD!" The album then turns into a crash course of genres starting with the distorted scream fest "Floor 555" that violently repeats "Fuckboy, don't test me" over thundering bass. The album's centerpiece and likely the cut that will bring some naysayers back to X's side is "infinity (888)" featuring Joey Bada$$. The P. Soul-produced boom-bap track with jazzy notes comes to life thanks to the confines of X's composite notebook. He and Joey both come correct with technically tight raps. X gets the best of Joey at times, rapping, "Make my flow shape shift, cold expression like a facelift/At the Publix with like eight grips if you talkin' all that ape shit/I'm not talkin' YMBAPE shit, but I'm bangin' on my chest, bitch."
The remaining 10 songs roll through like peaks and valleys. "Pain = BESTFRIEND" featuring Travis Barker is a pure shot of punk rock while the very next song "$$$" with Matt Ox and "SMASH!" with PnB Rock is just about as new age, clout-focused rap as it gets. Rock and rap aside, "I don't even speak Spanish lol" is the album's most musically daring moment bringing Latin-inspired merengue flavor alongside Rio Santana, Judah and Carlos Andrez.
If nothing else, ? proves XXXTentacion's versatility as an all-around artist. The album sonically goes every which way—a double-edge sword that can make for a dizzying, disjointed listen at times. Still, ? is X's most stimulating offering to date and with a little more focus on structure and cohesion, X's best work could very well be ahead of him.
Here Are the Best Projects Released From 104 Past and Present XXL Freshmen