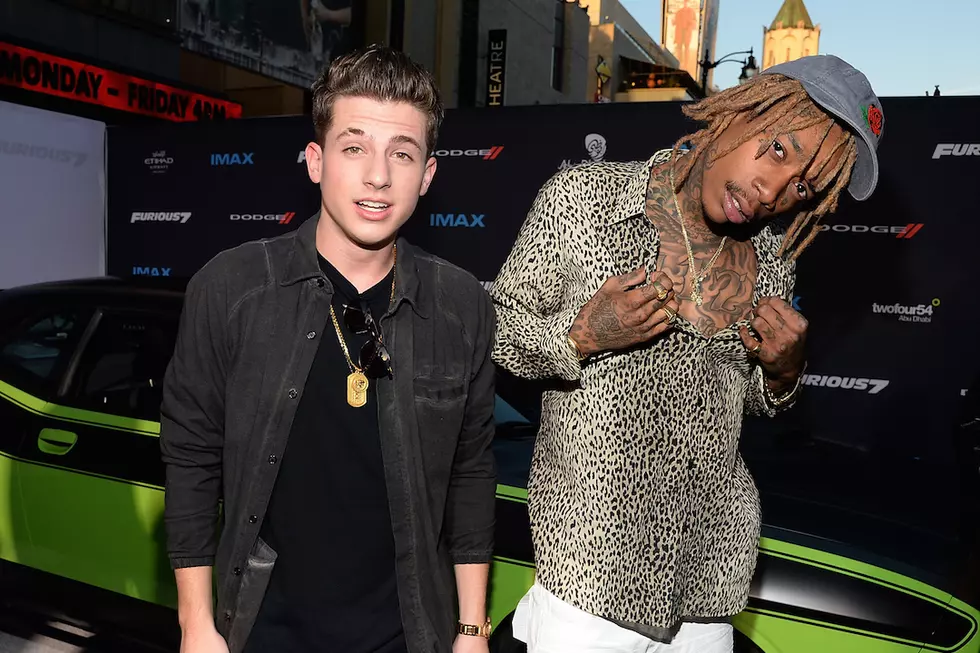 Wiz Khalifa's "See You Again" Becomes First Rap Video to Get 1 Billion YouTube Views: Today in Hip-Hop
Michael Kovac, Getty Images
On this day, Oct. 7, in hip-hop history...
Released as a part of promotion for the Vin Diesel-starring film Furious 7, "See You Again" was included in the soundtrack for the film. The film itself was marred by tragedy, as one of its stars, Paul Walker, died in a car accident while in the middle of filming for the movie in November 2013. Production on Furious 7 was put on hiatus after his death and the film's cast, producers and the rest of the crew had to regroup and find out how they would complete the story.
Over a year later, in the spring of 2015, promotion for Furious 7 began, and Khalifa and Puth's "See You Again" was a big part of it. Commissioned as a tribute to the late Walker, the track includes some emotional melodies and lyrics about transitioning from one part of life to another. The video for the track features clips of Walker from various points of the Fast and Furious franchise as well as shots of Khalifa and Puth standing next to cars with some scenic mountains in the background.
With a heartfelt message and the talents of Khalifa and Puth behind it, "See You Again" proved to be a massive success, earning a distinction previously held by folks like Taylor Swift, Katy Perry and Justin Bieber. In July 2017, the video became the most-watched in YouTube history. Today, the video for "See You Again" has over 3.7 billion views.
Take a Look at Wiz Khalifa's Different Looks Over the Years