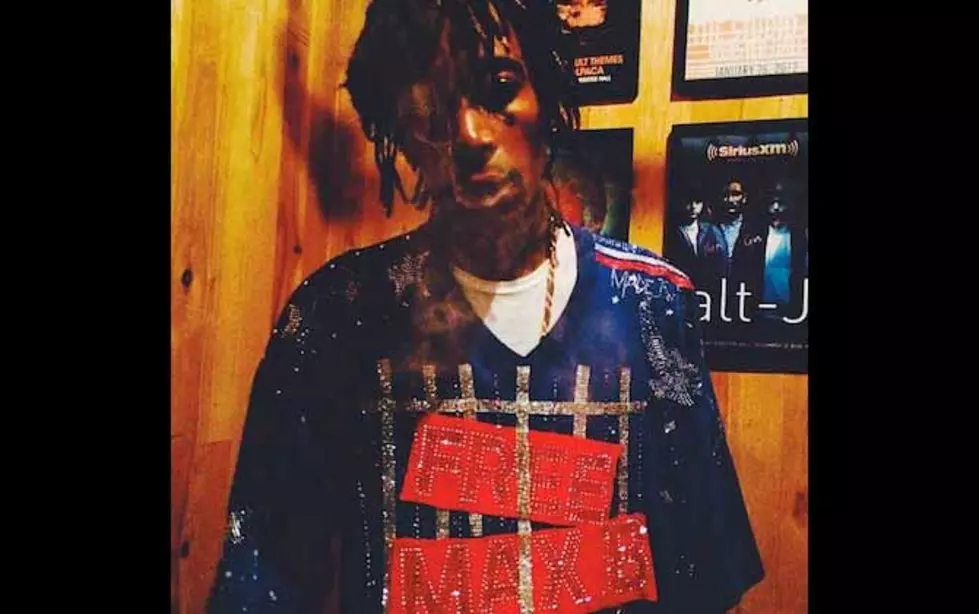 Wiz Khalifa Brings The Hits At Intimate Webster Hall Show
Photo: Instagram
Wiz Khalifa's career hit a turning point in 2010 when the Pittsburgh native declined an invite to go on tour with Drake and instead headlined his own nationwide tour. Traveling across the country in support of his critically-acclaimed Kush & Orange Juice mixtape and monster single, "Black And Yellow," off his then-upcoming album Rolling Papers, Wiz sold out all 50 dates. With a proven loyal fan base, Wiz showed the hip-hop world that he was ready to take the leap to superstardom.
In the four years since the landmark "Waken Baken" tour, Wiz dropped Rolling Papers, won best new artist at the 2011 BET Awards, released his second major label album, O.N.I.F.C., achieved platinum status with the single, "Work Hard, Play Hard," married one of the most beautiful women in the game and had a healthy baby boy. Not many modern artists can say they have had as good a run.
Wiz's current Under The Influence Of Music Tour has shown just how far the Taylor Gang head honcho has come. Co-headlining with Jeezy, Khalifa has been playing shows in arenas that fit tens of thousands of people and has appeared on some of the summer's biggest festival stages as one of the main draws.
But for one night only, Wiz took it back to the Kush & Orange Juice days with an intimate concert at New York City's Studio At Webster Hall. Hosted by SiriusXM's hip-hop channel Shade 45 to help promote his upcoming album, Blacc Hollywood, Wiz invited 400 of his biggest fans for a high-energy show that, realistically, may never happen again.
Introduced by hip-hop radio legend Sway, who dubbed the rapper "one of the realest artists the game has ever seen," a laid back Wiz touched the stage wearing white sunglasses complete with joint in hand. Backed by his band, "Kush & Orange Juice," Khalifa began to reel off his growing catalogue of hits, beginning with the aforementioned "Work Hard, Play Hard." Fittingly, Wiz then ran off a series of mixtape bangers including Kush & Orange Juice's, "Mezmerized," the Geto Boys cover, "Damn It Feels Good To Be A Taylor," and Cabin Fever's pulsating, "Taylor Gang."
With the energy riding high, Trap Wiz made a cameo. Transitioning to cuts from 28 Grams like "James Bong," Wiz showed off just how much range his music has. From there he ran through the fan favorite, "Black And Yellow," and spit his verse from Mike WiLL Made It's Miley Cyrus-featuring "23."
Wiz then gave the fans in attendance a few tracks off of Blacc Hollywood. From the sound of it, the album will not stray from Wiz's formula of bass-heavy beats with rhymes about smoking multiple joints, sex with multiple women, and hitting multiple clubs to party all night. While it has been done a thousand times by a thousand different rappers, Wiz has found his lane and keeps it fresh with a sound that is expected, but never boring.
Khalifa then closed the night with the Problem and Iamsu!-aided "Everything About Me," the Snoop Dogg collab, "Young, Wild And Free," and jumped into the crowd for the hit, "We Dem Boyz." After an hour's worth of hits, Wiz reminded everyone that it's still Taylor Gang or Die. —Peter Walsh