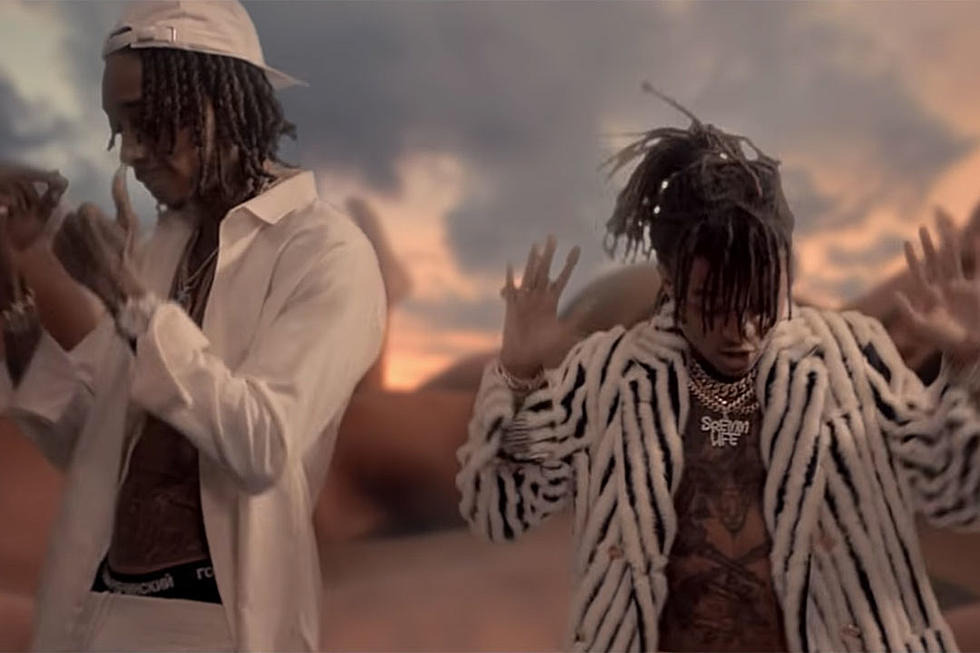 Wiz Khalifa "Hopeless Romantic" Video: Taylor Gang Boss and Swae Lee Dance Atop Naked Women
Wiz Khalifa via YouTube
For the visual, Wiz and Lee shrink in size and find themselves dancing on top of naked women in what appears to be a body of water. You read that correctly. It's unclear how Wiz and the Rae Sremmurd rapper got to be that size in the first place. What is, though, is that the video is pretty dope.
The track itself is a tender one that finds both rappers entertaining the idea of dating their overly romantic lovers. Lee, of course, holds down the hook duties for the track.
"My night runs into morning, all the time/And through my phone I'm scrolling, bang my line
Off that drank it's hard to focus (focus)/Seems like I'm always chosen by romantics that are hopeless," Lee croons over the guitar-fueled instrumental.
Wiz echoes vibes established by Lee, spitting about his life as a money-chasing rap star. "Then I'm tryna test you/Say I'm Khalifa, the best/But I got money to get/I gotta hop on a jet/Probably don't call, I'ma text/Hop in my car, it get wet/I'm getting all of my checks," spits the Blacc Hollywood rapper.
Check out the video for "Hopeless Romantic" below.
Take a Look at Wiz Khalifa's Different Looks Over the Years