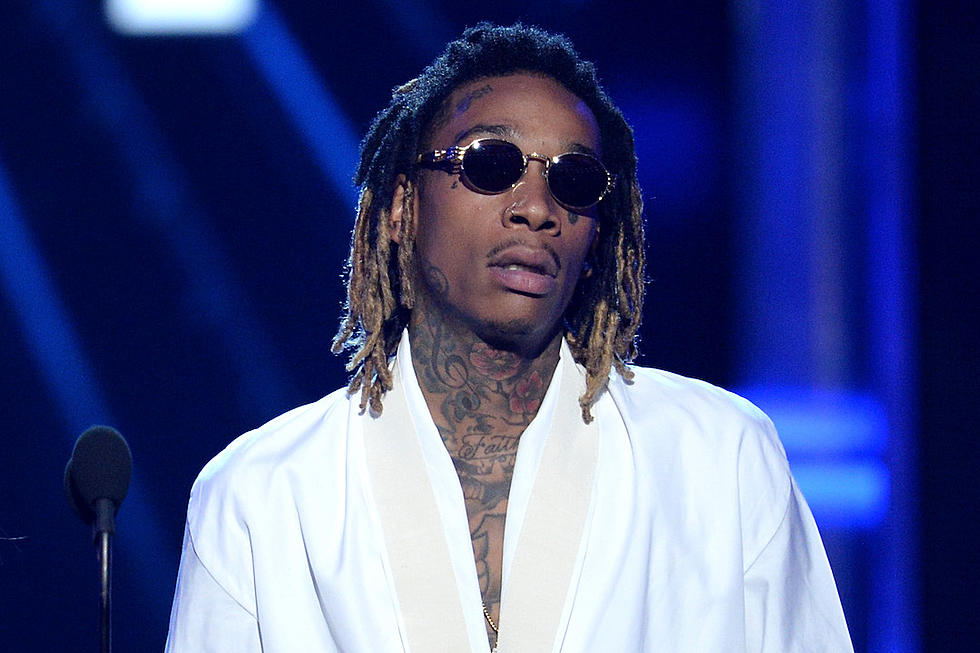 Wiz Khalifa Settles Lawsuit With Former Manager
Kevin Winter, Getty Images
Wiz Khalifa and his former manager Benjy Grinberg have settled their lawsuits against each other. Wiz sued Grinberg and Rostrum Records last year in an attempt to get out of his 360 deal. Grinberg's Rostrum Records countered by launching their own lawsuit against Wiz for unpaid fees from their existing deal. No details of the settlement have emerged, but both sides are happy enough to end their legal battle.
"This agreement includes the dismissal of lawsuits that each party had previously filed against each other earlier this year," a statement to Billboard reads. "Both parties are pleased with the outcome and look forward to putting this matter behind them."
Wiz's representation previously argued that Grinberg pressured the rapper into signing a 360 deal with Rostrum Records. Alex Weingarten, the Taylor Gang founder's lawyer, claimed that Grinberg was looking out for his own interests instead of what was best for Wiz's career.
"An artist's most trusted advisor is his or her personal manager," Weingarten said. "Generally, nothing good comes out when the manager decides to go into business against his artist. Unfortunately, that is the case here."
Grinberg expressed disappointment about the lawsuit before launching one of his own. In their countersuit, Grinberg and Rostrum said they were owed a 15% cut of Wiz's touring and music royalties from a deal that was signed back in 2005.
"To witness an artist turn on you after supporting them for a number of years is very disheartening," Grinberg said. "This is an egregious lawsuit filled with inaccuracies, yet unfortunately people sometimes resort to these practices as a way of conducting business."
Now that everything's been squared away, both sides can put an end to this chapter of their lives. Wiz might have some more turmoil to deal with though if he continues to pursue Lil Uzi Vert for a spot on the Taylor Gang roster.
133 Rapper-Launched Record Labels From the Past and Present