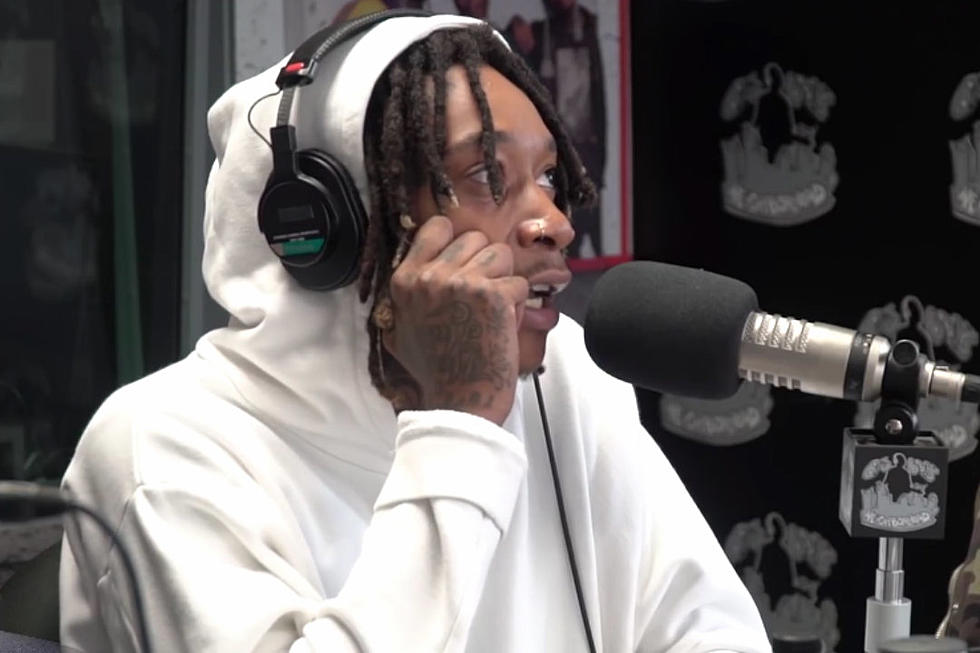 Wiz Khalifa Touches on Relationship With Amber Rose in New Freestyle
BigBoyTV via YouTube
Wiz Khalifa recently appeared on Big Boy's radio show and participated in his new Flashcard Freestyle segment, and things got pretty interesting.
The lyrical exercise involves each person writing down a word or phrase that the other has to build a freestyle around. The Pittsburgh rapper starts things off and is given the topic, "4th-grade." "When I was in fourth grade I thought about getting paid/I thought about getting laid/I really wanted a date/I played all damn day/I'll say when I was in fourth grade," Wiz rhymes.
Wiz and Big Boy go back and forth, trying to stump each other with odd topics like "robot legs," "Big Boy is the best," "Power Wheels," "spaghetti," "peanut butter" and more.
Big even takes it there and gives the Taylor Gang MC the topic, "Amber Rose." "I don't want no drama, why you gotta bring up my baby mama," he raps. "She's bald head, she got my kid/We was married, yes we did/I still love her, she loves me too/You think I'ma talk bad about her you through."
It's not the Black Thought freestyle that had everyone losing their damn minds at the end of last year, but we definitely give them points for creativity.
Fans are waiting patiently for his new album, Rolling Papers 2. The project was announced all the way back in 2015, only a year after Blacc Hollywood. 2018 has to be the year we get Wiz's sixth solo album, right?
Check out Wiz's flashcard freestyle below.
See New Music Releases for January 2018