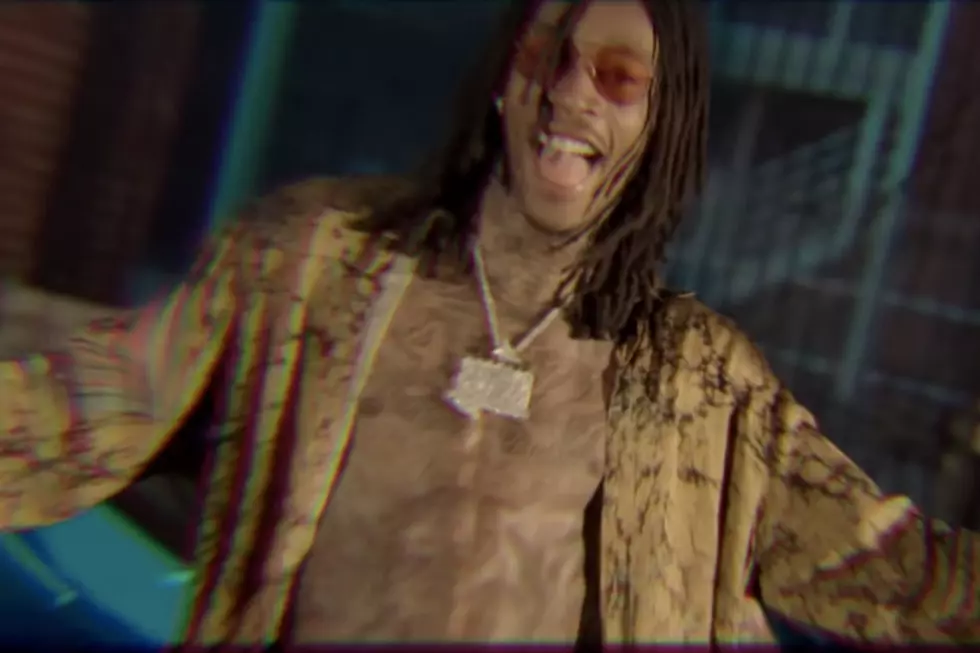 Wiz Khalifa "Blue Hunnids" Video Featuring Jimmy Wopo and Hardo: Watch Rappers Hit the Club
Wiz Khalifa via YouTube
In the video, which includes Wopo footage from visuals the rapper dropped while he was alive, Wiz and Hardo bounce everywhere from the club to the studio. In some clips, we see the two rappers post up in a night spot as baddies float around the scene. In others, we see the two standing in front of a condenser mic, or posted up in the parking lot as they soak up the night and flex in front of flossy whips.
At the end of the video, "Wopo Forever" crosses the screen before an image of the late rapper and his life span materializes too. It's a touching moment dedicated to a talented rapper who was rumored to have signed with Taylor Gang shortly before his death.
The track itself is a celebratory one that finds Khalifa, Hardo and Wopo talking that talk, flexing in a way that fits in perfectly with the hard Sledgren-produced beat. Definitely a Rolling Papers 2 standout.
Watch the video for "Blue Hunnids" below.
Take a Look at Wiz Khalifa's Different Looks Over the Years