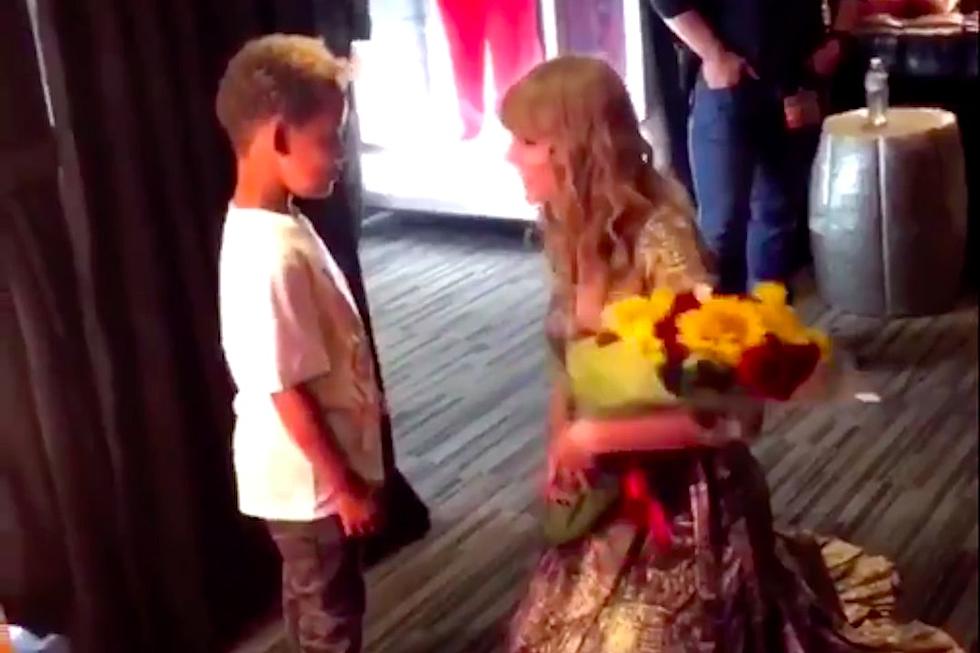 Wiz Khalifa and Amber Rose Take Their Son to Meet Taylor Swift
wizkhalifa via Instagram
There's no question that Wiz Khalifa has a huge fan base full of supporters of his own, but his son, Sebastian Taylor Thomaz, has turned into a die-hard fan of Taylor Swift. Over the weekend (May 19), the Taylor Gang head and his ex-wife, Amber Rose, took their son to the pop star's concert at the Rose Bowl in Pasadena, Calif. where he got a chance to meet her backstage.
Swift originally sent The Bash some tickets and VIP passes after she saw a video of the 5-year-old singing along to her "Look What You Made Me Do" single on Rose's Instagram. Wiz uploaded footage of Sebastian meeting the singer, where he appeared to be both nervous and excited as he waited for his turn to come face-to-face with Taylor. After giving her a bouquet of flowers, Sebastian got some hugs and high fives from the reputation hitmaker before she got up to give Wiz and Amber hugs.
Later on in the evening, Sebastian and his parents made their way to the audience for the concert, which is where the toddler showed off his true fandom. Wiz caught footage of The Bash showing tons of enthusiasm as T-Swift took the stage while singing along to every word of her songs.
Watch Sebastian fan out while meeting Taylor Swift with his parents in the video footage below.
Check Out the 2018 Hip-Hop Music Festivals You Need to See