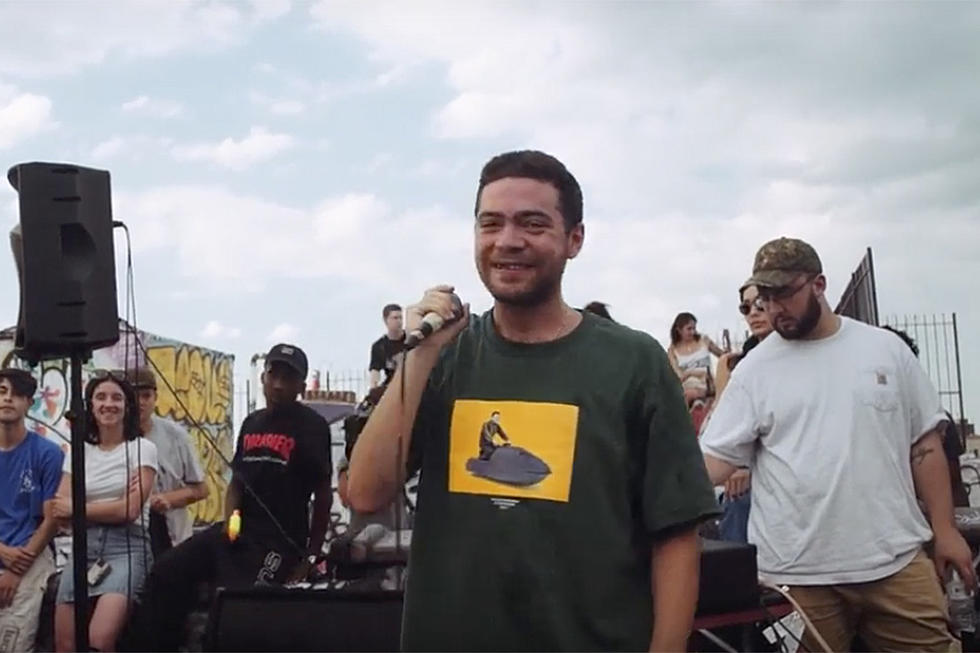 Listen to Wiki Spit Rhymes Over 808 Drums
Boiler Room via YouTube
New York rapper Wiki's popularity is clearly on the rise as the artist recently appeared on Zane Lowe's Apple Music show.
Taking part in Lowe's 808 Session, the "Pretty Bull" rapper spit a few bars over some 808 drums. "You don't understand the nuances/Mean you limpin' on it, I flew on it/Kill yourself, let your homies throw brew on it/You want it? Don't let me be too honest/Your mother told you that you was gorgeous/Your mother lied, man, she must be fucking high/I'm with my fucking guys, in some tux and ties," he raps.
Earlier this month, Wiki dropped the Matt Lubansky-directed visuals for his song, "Stickball." The black-and-white video finds the rapper and friends playing stickball in the streets as he raps. "The label say that they want me/Tell me that they can sell me/I ain't a product, I produce honest shit/Using wise guy talk and ebonics/Using some chronic/To get me to the level where I only settle for the rawest/The flaws what makes it flawless," Wiki spits on the song.
In August, the rapper released his debut album, No Mountains in Manhattan. The 16-track project includes features from Ghostface Killah, Evy Jane, Lakutis, ACAB, Slicky Boy and Your Old Droog. Production on the project is handled by Alex Epton, Tony Seltzer, Sporting Life, NOLIFE, Black Mack, Kaytranada and more.
Listen to Wiki's freestyle below.
See 21 of Hip-Hop's Biggest First-Week Sales in 2017 (So Far)