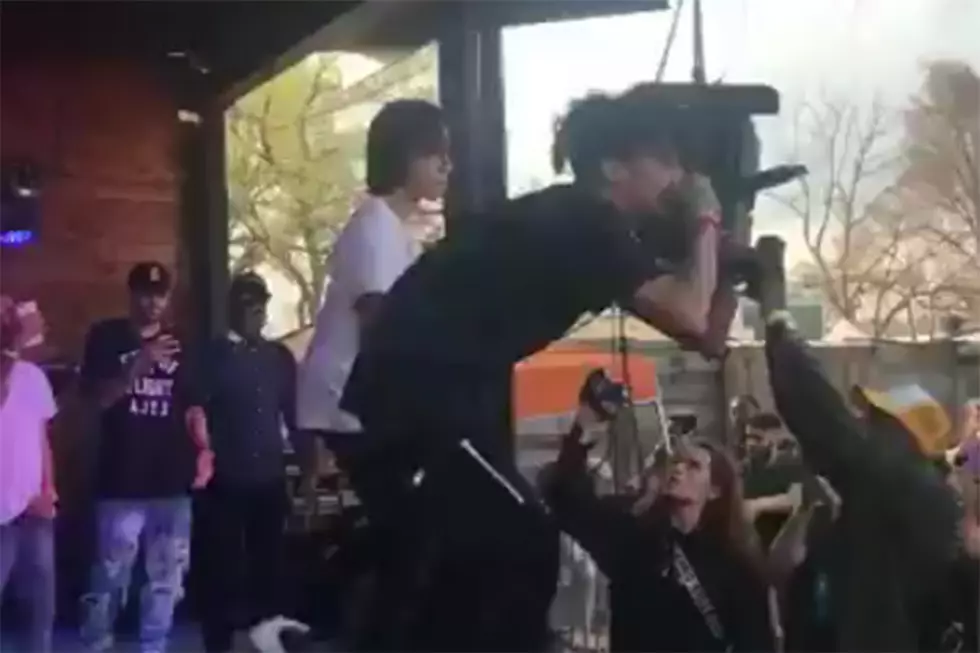 Wifisfuneral Previews New Song With YBN Nahmir at 2018 SXSW
@AlamoRecords via Twitter
The bouncy track features a frantic instrumental with a rapid-fire flow from Wifis. During the performance, the rapper revealed the track will be featured on his upcoming project. "This shit off my mixtape that's unreleased, Ethernet," he told the crowd.
In a 2017 interview with XXL, Wifisfuneral spoke about doing more collaborative projects in the future like Last Time Doing Drugs. "I'm definitely interested in doing that, just due to the simple fact I don't wanna drop the debut album anytime soon," he said. "So I'm definitely interested in hella mixtapes."
The rapper also spoke about doing a compilation project with his Rich Life label and linking up with the $uicideboy$. "I wanna do a collab tape with them so bad. Those are like the only artists that I'm die-hard trying to, like 'let's do this, let's get this done,' because that tape would sound crazy," he said at the time.
Earlier this month, the Boy Who Cried Wolf rapper paid homage to a Texas classic in his "25 Lighters" video. The song takes its title from DJ DMD's 1998 cut of the same name featuring Lil KeKe and Fat Pat.
Check out Wifisfuneral premiering his new song below.
See New Music Releases for March 2018