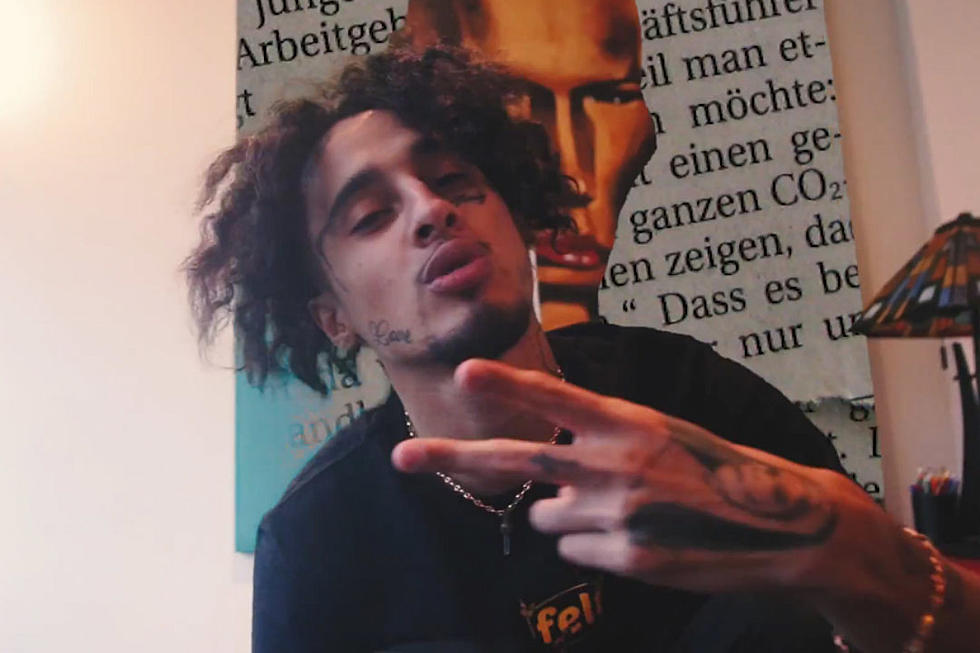 Wifisfuneral Pays Homage to a Texas Classic in "25 Lighters" Video
Lonewolf via YouTube
Today (March 9), Wifisfuneral offers up the first video off his upcoming mixtape, Ethernet, revealing the visual for the banger, "25 Lighters."
The South Florida rapper pays homage to a Texas classic on the new cut, as the song takes its title from the 1998 DJ DMD featuring Lil KeKe and Fat Pat track of the same name. The video is directed by Lonewolf, and finds the rapper left to his vices in a New York hotel room, spitting about his drug-altered mind state. The track is short, coming in at just over two minutes, but it bangs hard.
"I got 25 lighters on my dresser/I woke up still there forgot to mention," he raps on the chorus. "I'm sick off the drugs like what's my best bet?/I'm sick off the drugs like what's my best bet?"
The Palm Beach, Fla. rapper has been keeping it busy so far this year. In January, he dropped the joint project, Last Time Doing Drugs EP, with Chris Dinero. Last month, he dropped the video for the new track, "Friday Take."
Next week, Wifi is set to perform at the famed 2018 SXSW Festival in Austin, Texas., along with YFN Lucci, AJ Tracey, EarthGang, Duckwrth, J.I.D, Smokepurpp, Wyclef Jean, Zoey Dollaz, OG Maco, Buddy, Don Trip, Higher Brothers, Kari Faux, Kemba, Lil Wop, Rapsody, Starlito, Stefflon Don, YBN Nahmir, Raz Simone, Keith Ape and more.
Watch Wifisfuneral's new "25 Lighters" video and catch the original below.
See New Music Releases for March 2018