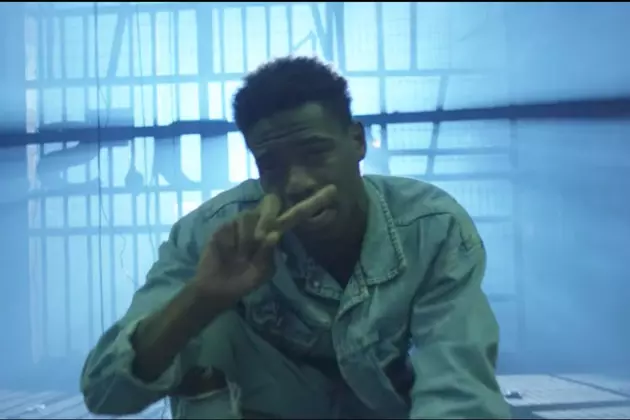 Wells Revisits His Humble Beginnings in "Demo 1″ Video
ImmaculateTaste via YouTube
Well$ might have already given us a slew of new music on his recent All Kings Get Their Heads Chopped Off EP, but he's still revisiting his The Way I'm Living Makes My Mom Nervous project of last year. The North Carolina rapper releases the video for his "Demo 1" record off of the initial project, which sees him facing some of his darker thoughts.
The song is originally the second track off of last year's project, with the visuals capturing Well$ in an abandoned warehouse setting. Reflecting on his humble beginnings and his new fame and fortune, the Summit Collective-directed music video sees the "Day Ones" MC channeling more of his dark side, matching the gritty themes of the whole project.
The Way I'm Living Makes My Mom Nervous dropped last October, which saw 11 new songs from Well$, and followed in the footsteps of MTSYD: The Revenge of the African Booty Scratcher.
Since then, the rapper catered to his fans through his latest EP, along with a series of visuals for his tracks, "Strictly for My Niggaz," "XXX," and even dropped some new tunes including "Rose" and "Day Ones."
Check out the new dark visuals for Well$'s "Demo 1" record below to see him tap into his reflective side.
See Fans' Predictions for the Hip-Hop Songs That Will Rule Summer 2017