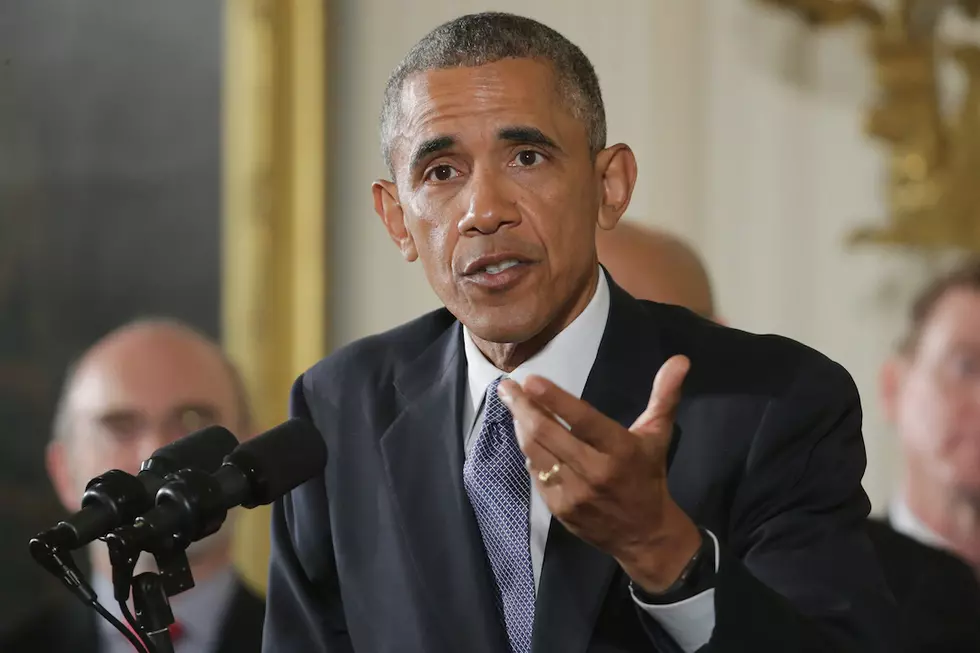 Watch President Obama Recite the Lyrics to Drake and Future's "Jumpman"
Chip Somodevilla, Getty Images
The Detroit Pistons are up to something. Namely, an all out viral campaign to get center Andre Drummond to the NBA All-Star Game. And the Pistons sure picked a guaranteed vehicle, taking a page from a video that circulated last month of President Obama singing the lyrics to "Hotline Bling" through various speeches. But now, Obama is singing another Drake tune, as the Pistons have composed a super edit of the Commander in Chief rapping the lyrics to What a Time to Be Alive's "Jumpman."
While it may be hard to believe that Obama once used the word "Ginobli" in a speech, the above video verifies it to be true. The NBA All-Star Game is being held in Toronto this year which may suggest why the Pistons opted for a Drake track rather than something from Big Sean, a native to Detroit.
Despite the cleverness of the video, Andre Drummond likely doesn't need any help making the cut as one of the league's best. Through 35 games, the 22-year-old Drummond leads all players in rebounds, averaging 16 per game. With just over 18 points per game as well, he's a sure fire double-double every night with the threat of posting 20-20 always looming. Drummond is currently in his fourth season in the NBA and though he's yet to earn an All-Star nod, he did take home the MVP award in 2014's Rising Stars Challenge.
See Best Rap Performance Nominees & Winners at the Grammys Over the Years