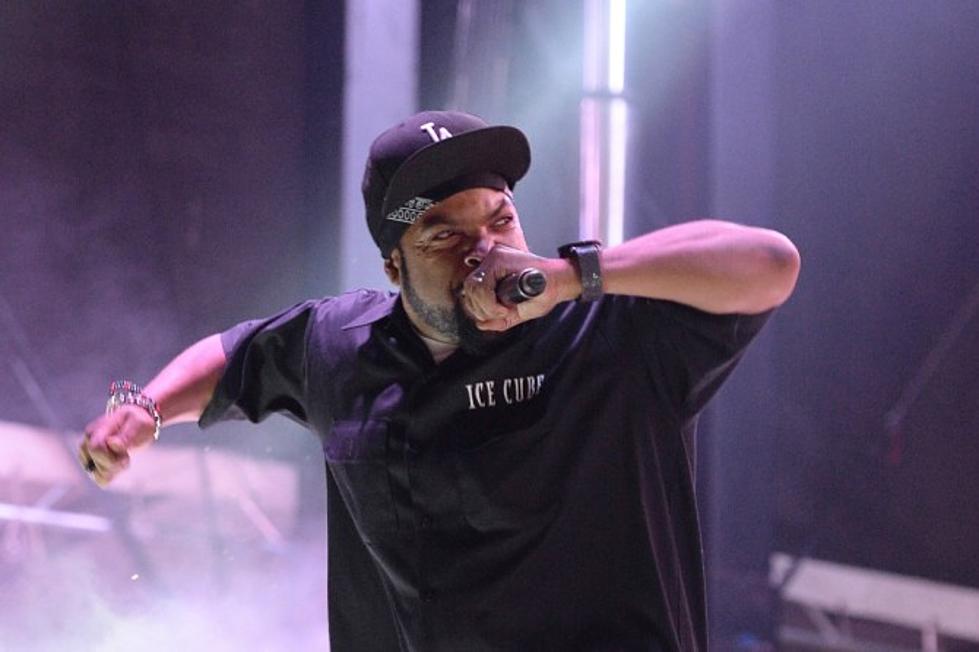 Watch Ice Cube, DJ Yella and MC Ren Perform "Fuck Tha Police" in L.A.
Jason Merritt/Getty Images
As promised, last night, Ice Cube reunited with fellow N.W.A. members MC Ren and DJ Yella during the BET Experience in Los Angeles. Cube hyped the performance up earlier this month saying, "It's just gonna be one those 'I wish I were there in L.A. nights.' And we're gonna rock that shit, no problem…I'm gonna bring out some of the old favorites. We're gonna bring back some memories up in there for sure." And that they did. The trio ran through a stirring rendition the their 1988 hit "Fuck Tha Police." Entering the stage in a cop car, the group - sans Dr. Dre and the late Eazy E - rapped the controversial and timeless lyrics as scenes of police brutality flashed on the Jumbotron in the background.
This should only heighten interest in the upcoming Straight Outta Compton bio flick. Starring O'Shea Jackson Jr., Corey Hawkins and Jason Mitchell as Ice Cube, Dr. Dre and Eazy-E respectively, Straight Outta Compton is directed by F. Gary Gray (Friday, Set It Off). It is produced by Ice Cube, Dr. Dre, Matt Alvarez and Tomica Woods-Wright. Will Packer and Gray serve as executive producers. It was recently announced actor Marcc Rose will play the role of Tupac Shakur in the film.
The making of the movie hasn't been without incident, however, as Suge Knight is currently facing murder charges for killing a man during a hit-and-run on the set of a promo shoot for the film that took place in January. Since then, the family of the late victim Terry Carter has filed a wrongful death lawsuit against Ice Cube, Dr. Dre and Suge Knight.
Hopefully, these incidents won't diminish what looks like is going to be a great film.
Check out footage of the N.W.A., below.