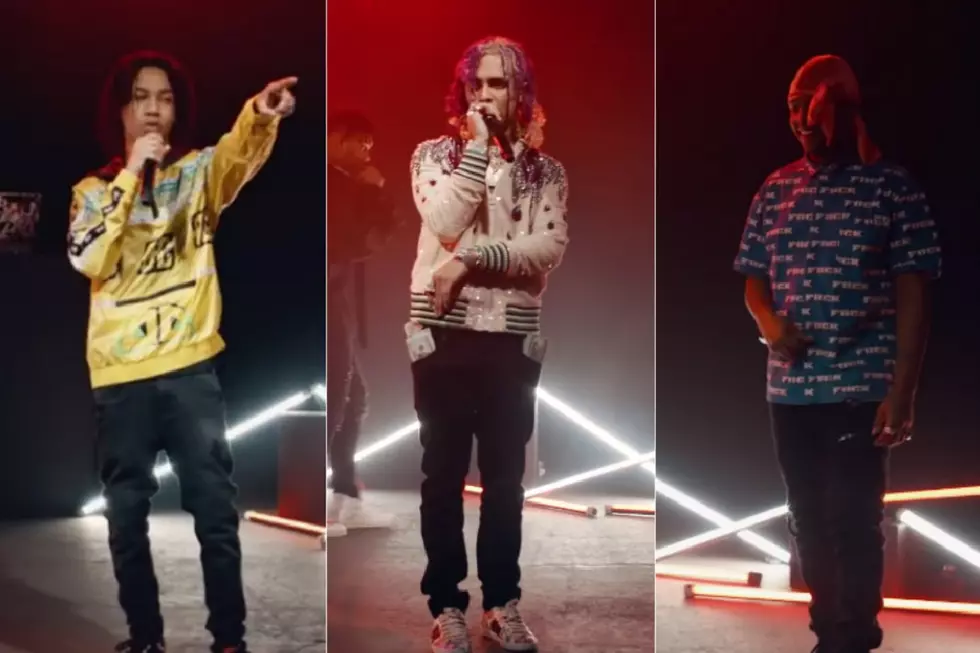 Watch Every 2018 XXL Freshman Cypher
XXL via YouTube
This year's class has some diverse artists, which means the cypher groupings include some dope combinations. In one cypher, Lil Pump, BlocBoy JB and Smokepurpp deliver their animated brand of hip-hop. Then Stefflon Don, YBN Nahmir and Wifisfuneral occupy the same cypher, while J.I.D. and Ski Mask The Slump God hold it down as the only duo.
The 2018 XXL Freshman Class gracing the cover this year were amped to show off their rhyming skills in the annual cypher segment. With Sonny Digital holding it down on the ones and twos, the Freshmen kick flavor over different tracks displaying some of the skills that earned them a spot in the new class.
Watch Lil Pump, Smokepurpp, Wifisfuneral, Stefflon Don, J.I.D, Ski Mask The Slump God, BlocBoyJB and YBN Nahmir spit heat below.
YBN Nahmir, Stefflon Don and Wifisfuneral's Cypher

YBN Nahmir goes first, kicking grimy rhymes about gunplay and the street life. Steff comes through flexing, catching the wave with a rapid-fire flow and accented tongue that should have those who slept on her wide wake. Wifisfuneral brings up the rear punctuating the cypher with laid back bars.

Lil Pump, BlocBoy JB and Smokepurpp's Cypher

Definitively the most hype cypher of the rounds, animated rappers Lil Pump, BlocBoy JB and Smokepurpp had fun with it. Each rapper rapper goes off in their own way, even turning the indiviudal rhymes into a collective song with a bridge from Pump. "Ayo, that shit was hard as hell. Y'all need to make that a real song," Purpp exclaims after the cypher is complete.

J.I.D and Ski Mask The Slump God's Cypher

In what was the most anticipated cypher, lyrics wise, J.I.D and Ski Mask The Slump God absolutely kill their verses. The lyrics roll off his tongue as J spits heat at blinding speeds. Ski Mask chooses a different route than the other MCs and rips his turn a cappella.