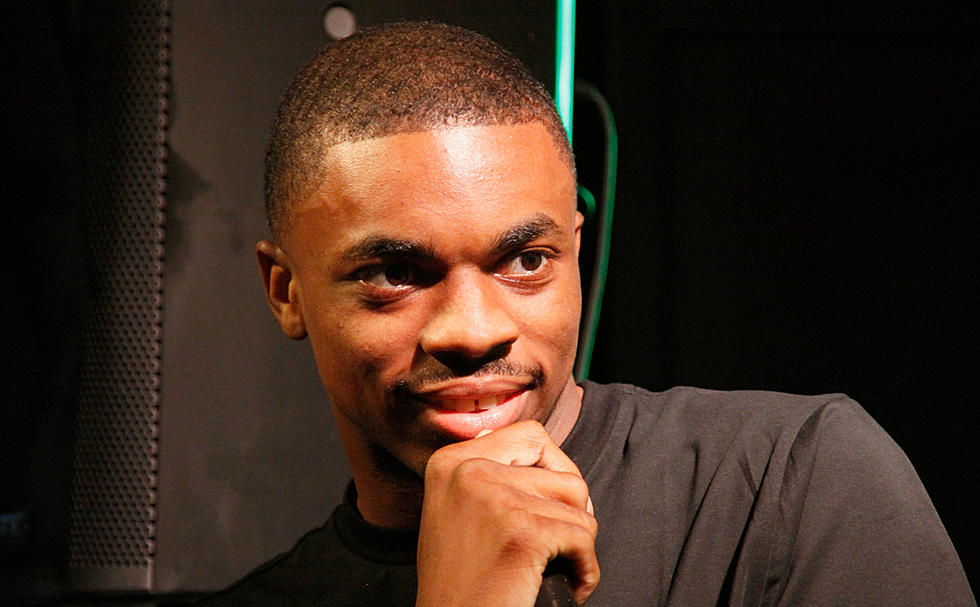 Vince Staples Defends His '90s Hip-Hop Comments to N.O.R.E.
Getty Images
Vince Staples has been the hot topic on Twitter all day today (Oct. 28) following comments he made to Time about hip-hop from the 1990s, and specifically how it impacted his life less than some of his fans would assume. (As so often happens on the Internet, his comments got misconstrued to their natural extreme; Vince praised '90s rappers like 2Pac and The Notorious B.I.G., saying simply that his memory of rap starts after the turn of the century.) But one prominent rapper from the Clinton era took issue: N.O.R.E. hit Twitter to call out Staples, suggesting that the Long Beach native hasn't put in the work to go at the old guard. His initial tweet is in response to the XXL story on the Vince interview:
Of course Vince has always been adept at social media, and never afraid of defending his views. The 2015 Freshman responded:
Beyond that exchange, Staples has been expounding on his views for most of the afternoon. "N----s will shit on you because you aren't infatuated with their era of music," he wrote at one point, "then wonder why you don't rock with they old ass." From defending Bow Wow's run of hits to dismissing, "freestyling at the lunch table ass n----s," he more or less runs the gamut of party-line arguments in hip-hop. He even has some suggesting listening:
Vince's debut album, Summertime '06, is out now on Def Jam. Featuring production from No ID, DJ Dahi and Clams Casino, the double-disc effort showcases the full scope of a young artist's vision, from gritty, no-frills single "Senorita" to the crooning, expansive "Summertime."