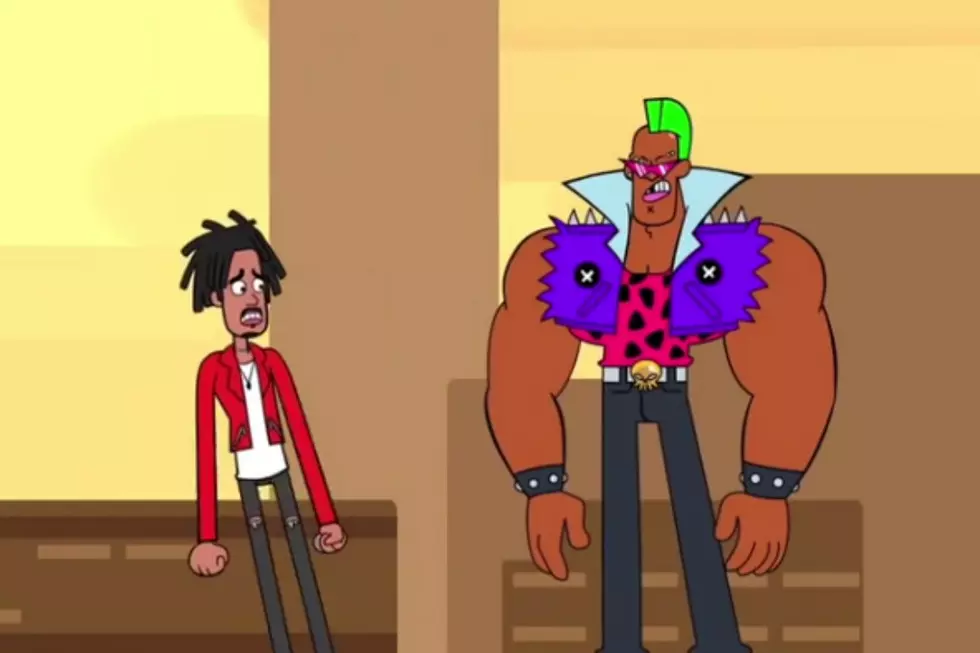 Vic Mensa Gets New Animated Series 'Mind of Mensa'
WeBuyGold via Instagram
The good folks at WeBuyGold are at it again. This time, the Instagram brand has linked up with Vic Mensa for a new animated web series titled Mind of Mensa.
In the series, a video-game version of the Chicago rapper must go on a journey to achieve his M.E.N.S.A (Mind Energy Nature Soul Agility). On his travels he gets advice from the all-wise Mr. 'Ye and teams up with a magical flying dog. "Aesthetically, the series is a throwback to early arcade style fighting games and a comedic homage to classic films of the same era like The Karate Kid," says Mensa.
The series will be released in five parts, with each episode appearing on WeBuyGold's IG page. Can Vic achieve his M.E.N.S.A? Tune in to find out.
This is not the first time the IG brand has partnered with a rapper on a web series. Last June, they collabed with 21 Savage on The Year 2100, a six-part animated series focusing on the Atlanta rapper's exploits as a futuristic villain.
In January, they gave Tee Grizzley his own series Mr. Grizzley's Magic Wraith. In this one, the rapper is portrayed by, you guessed it, a bear, albeit one who teaches school in the jungle.
They have also put out episodes with 2 Chainz.
Check out the first two episodes of Vic Mensa and WeBuyGold's new animated series Mind of Mensa below.
See 33 Rappers With Wild Neck Tattoos