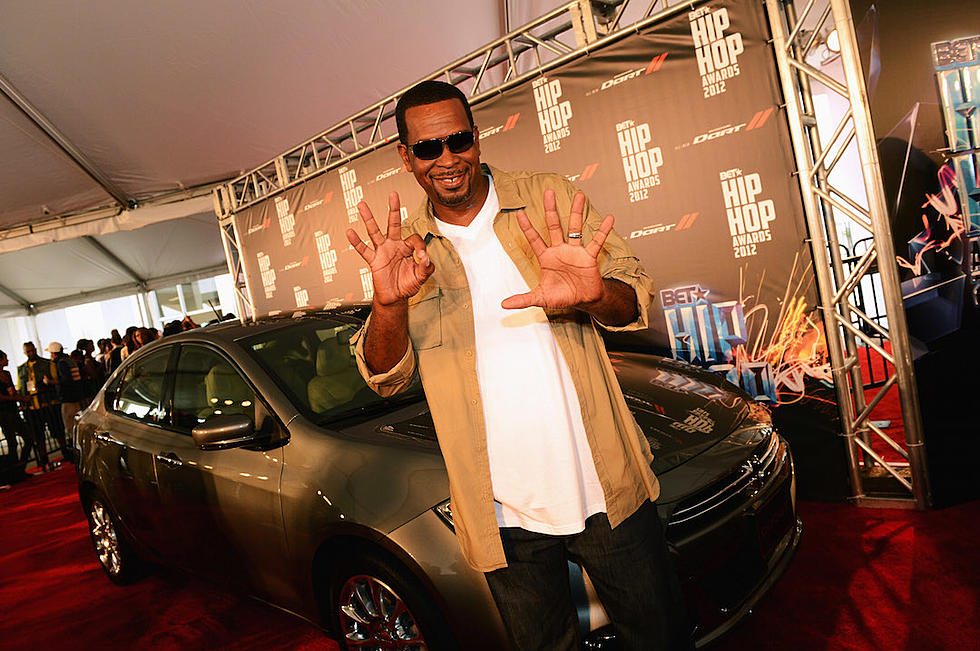 Uncle Luke Is Not a Fan of 'Star Wars'
Rick Diamond, Getty Images
In 1990, George Lucas, the creator of the Star Wars movies, and Lucasfilm filed a $300 million federal lawsuit that charged the rapper and his record company with trademark infringement and unfair competition.
Back in the '80s, Luke was using the stage name "Luke Skywalker" when he would DJ clubs and parties in Miami. Luke Skywalker is one of the protagonists in the Star Wars flicks and upon being warned by his lawyers that he may face trademark issues, the controversial rapper added a "y" to become "Luke Skyywalker."
"My name is Luke Skyywalker and I'm rapping about how I want some pussy," he told Vulture. "How can anyone say that is infringing on a character in a movie that doesn't feature any Rap music?"
Luke, who was born Luther Campbell, decided to fight the case but ran into trouble when he was arrested and photographed wearing a shirt that had the original Luke Skyywalker logo. The shirt was a violation of a judge's decision that banned Campbell from continuing to use the name.
In the end, the "Me So Horny" MC settled out-of-court with Lucas for $300,000 and he was forced to change his nickname to "Luke" and the name of his record label to "Luke Records." "I respect the fact that people love the movie," he said. "George Lucas made a helluva movie and a brand. People love it. But he took nearly a half million dollars from me...Every time I see a trailer, or an ad, for that movie, all I can think is I want that muthafucka George Lucas to give me my money back."
10 Best Smartwatches Out Right Now