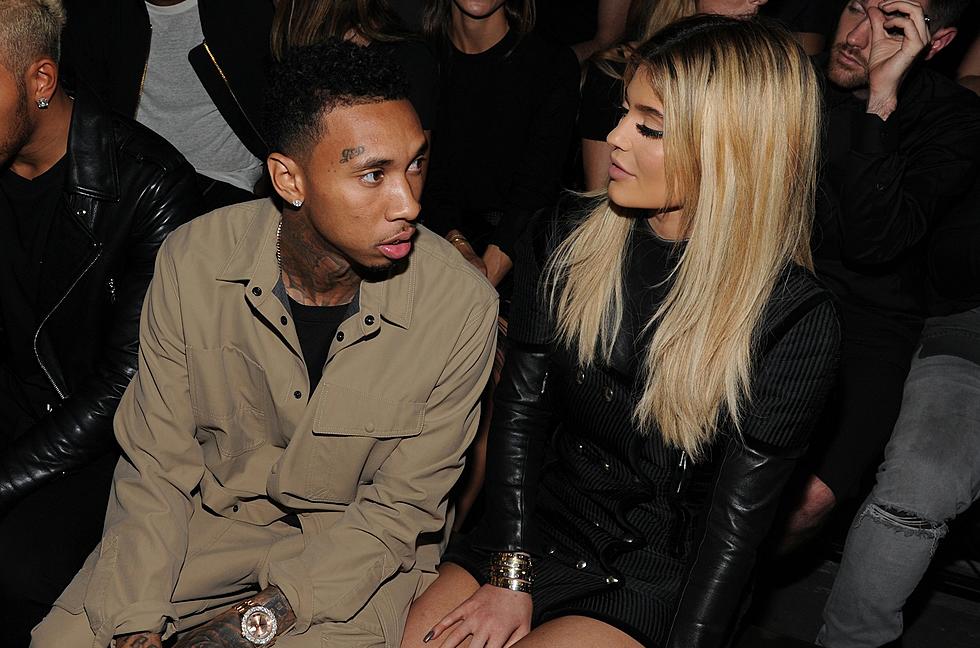 Tyga Gets an Early Birthday Party From Kylie Jenner and His Son
Craig Barritt, Getty Images
Tyga turns 27 years old tomorrow (Nov. 19) but received an early celebration courtesy of his girlfriend Kylie Jenner. Jenner posted the above video to Instagram in which she and Tyga's son King Cairo surprise the rapper with balloons and cupcakes, singing to him as he enters the kitchen.
Jenner posted additional videos to Snapchat, included below, in which Tyga receives a hand painted gift from his son. "You painted this yourself?" he asks, "I like it." Catch video from the early birthday celebration below, the at-home festivities a mild start to what should be an eventful weekend. Last year, Tyga released "Happy Birthday" to celebrate his born day.
Tyga and Kylie have made a habit of gifting cars to one another for their birthdays, though such purchases have gotten Tyga into some legal trouble recently. In September. it was reported that Kylie bought Tyga a Bentley Bentayga, a $300,000 SUV, after his Ferrari was repossesed.
It's been a rocky year for Tyga, who has appeare din court to settle multiple debts, but there have been some bright spots as well, Kanye West announcing in September that Tyga and Migos have been added to the G.O.O.D. Music roster. Tyga followed that up by dropping "Gucci Snakes" with fellow G.O.O.D. signee Desiigner, the two hitting up a Gucci store in New York together just a few days after.
Check footage from the early celebration below.
17 Rappers Who Are Scorpios