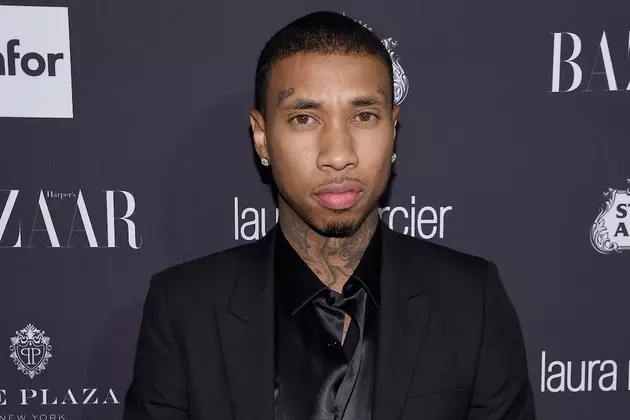 Tyga Agrees to Pay Former Manager $1.5 Million
Dimitrios Kamouris, Getty Images
After agreeing to a deal with his former management company, Tyga is now down nearly $2 million, but the rapper did avoid losing an even larger amount.
According to a report from TMZ, Tyga has agreed to pay C&J Management $1.5 million after the company claims it was fired for no reason and was owed money. C&J Management was originally asking for $4 million but will end up with just under half of that.
The rapper is required to pay $250,000 within 10 days of signing the agreement and will then have to make an additional four payments of $137,500. A final payment for $700,000 is due June 1, 2019.
Recently, Tyga's career has been hampered by lawsuits. In 2015, the rapper was sued by former business partner, Chuon Guen Lee, for $1.6 million. According to Lee, Tyga did not hold up the promotional ends of their agreement for the Last Kings clothing line. The rapper lost the suit and was forced to pay. As of August, Tyga has yet to pay Lee the $1.6 million and the amount owed to Lee has now increased to $2 million.
Earlier this year, the rapper was also sued by a process server who claims Tyga's entourage assaulted him after he handed the artist legal papers. According to the suit, someone in Tyga's crew "grabbed, yanked, pulled and choked" the server.
Up next for Tyga, the rapper will begin his Bitch I'm the Shit 2 Tour on Sept. 22. The 16-date tour will feature stops in New York, Philadelphia, Los Angeles, Detroit, Boston and more.
On Thursday (Sept. 21), the rapper also dropped a music video for the his latest song, "My Way." The video is made up of footage of Tyga on tour, as well as hanging out with friends.
Check out the "My Way" video below.
See 25 of the Best Hip-Hop Projects of 2017 (So Far)