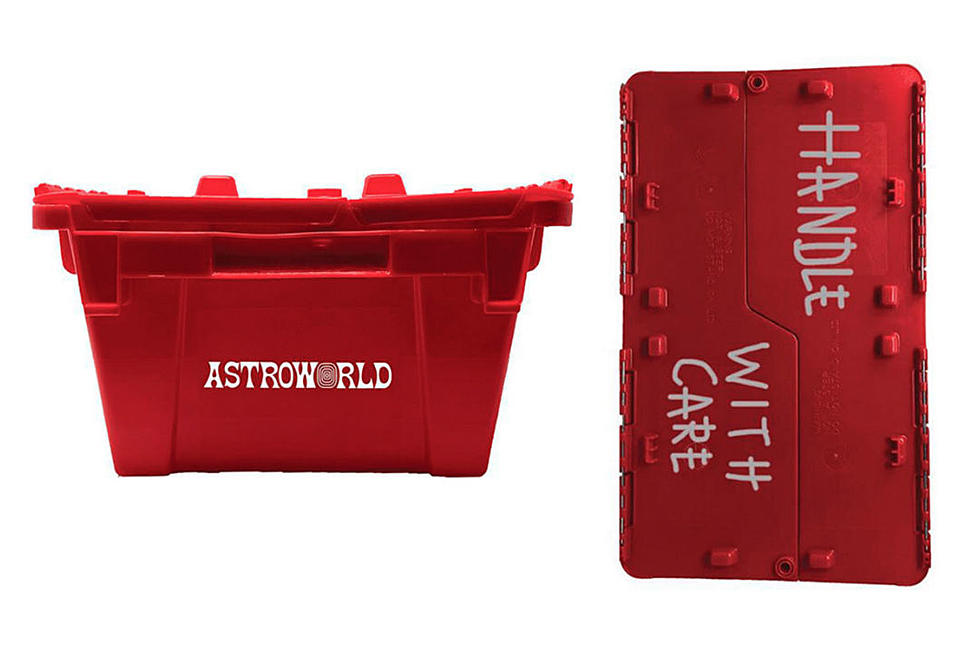 Travis Scott Releases Latest Delivery of 'Astroworld' Merch
Travis Scott
Looking to continue pushing his Astroworld project, rapper Travis Scott delivers the latest installment of his Astroworld merch capsule. Comprised of just three items, the latest batch includes two signature streetwear garments and a one-of-a-kind accessory.
Currently available online for purchase, the new capsule from La Flame features a long sleeve graphic tee, a dad hat and a crate. The long sleeve and hat, themed after the night version of the album, will release in a black colorway. The tee features the Astroworld logo on the right chest area with the wording, "Greetings From" written right above the logo. The back of the long sleeve tee reads "Wish You Were Here" in white. The Astroworld dad hat features a happy global face embroidered on the front wheel the back reads, "Put On A Happy Place."
The standout and most unorthodox item from La Flame's latest capsule is the Astroworld crate. Releasing in red, the crate features the Astroworld logos on the front and back in a 17.7 x 10.1 x 6 inch dimension.
The Top 5 Sneakers Coming Out This Weekend Including Off-White Nike Air Presto and More