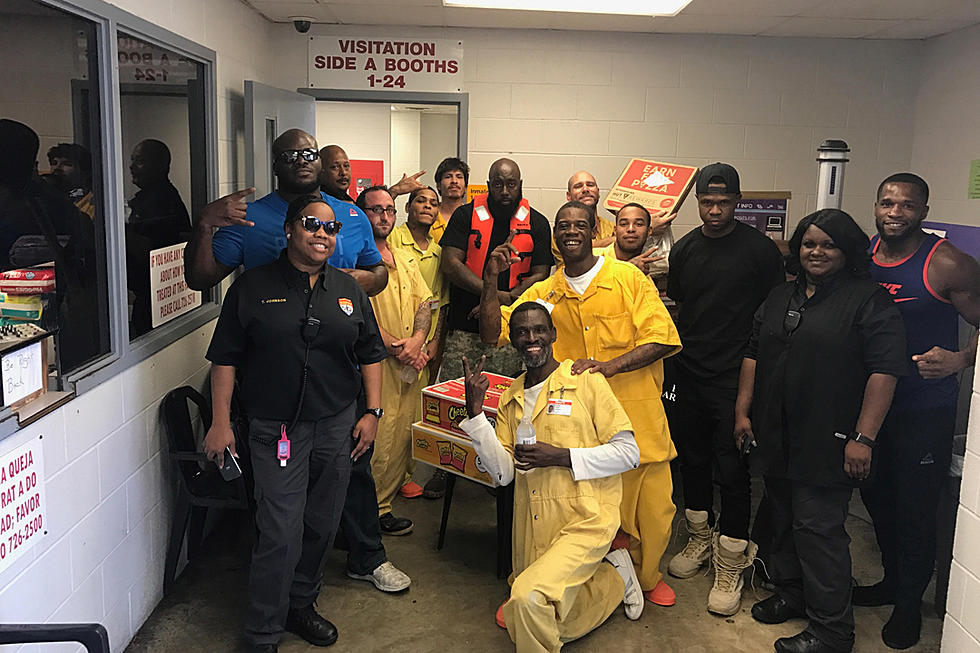 Trae Tha Truth and Chamillionaire Bring Food and Water to Inmates at Texas Jail Following Hurricane Harvey
Trae Tha Truth
Trae Tha Truth deserves a national medal of honor. In the wake of Hurricane Harvey, the Houston rapper has been going above and beyond to help anybody and everybody in his hometown recover. Now, Trae Tha Truth and fellow Houston rapper Chamillionaire have joined forces to give back even more.
The two MCs got together yesterday (Sept. 2) to deliver food and supplies to inmates at a Texas prison when they heard the prison was being neglected. Trae and Chamillionaire delivered dozens of boxes of pizza to Jefferson County Jail in Beaumont, Texas and even posed for pictures with some of the inmates.
"I Got A Call Sayin Inmates Locked Up Didn't Have Water Or Food.... We Pulled Up To The Jail Wit Food & Water.... All Luv... Today Was A Blessing," Trae captioned an Instagram post of himself, Chamillionaire and some grateful inmates and staff.
Trae has been going hard all week helping to save people from the Harvey flooding and rebuild in the aftermath of the storm that dumped more than 30 inches of rain onto the city. Trae has been personally going out by boat and saving people trapped in their homes and even set up a fundraiser for relief efforts. XXL spoke with Trae to get his first-hand account of the scene.
"I wouldn't even put it on experts here," said Trae. "You have experts that do weather across the world, so, I mean, could they have notified us more and let us know how devastating it would be? Possibly. Or could it be a situation where, you know, nature has a mind of its own and they didn't know it was gonna be this catastrophic. So I don't know. I think at this point I'm just trying to figure out ways to get it together."
While they might not be going the extra mile like Trae, plenty of other rappers like Drake, Nicki Minaj, T.I. and more have been pledging donations and sending down supplies to help the people of Houston recover.
Check out Trae and Chamillionaire making their special delivery below.
See Fans' Predictions for the Hip-Hop Songs That Will Rule Summer 2017