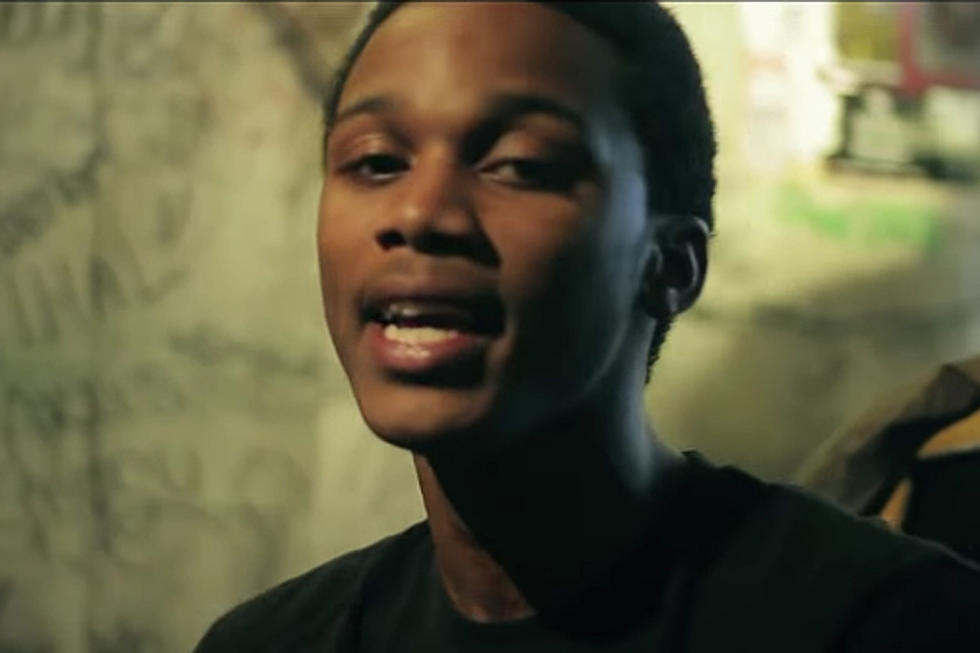 Lil Snupe Dies—Today in Hip-Hop
LRG Clothing via YouTube
On this day, June 20, in hip-hop history...
2013: Louisiana MC and Dream Chasers affiliate Lil Snupe was a rapper on the rise when he was killed over an argument on June 20, 2013. Born Addarren Ross, Snupe's career was looking bright even from an early age. At just 17, Snupe was signed to Meek Mill's Dream Chasers label in April of 2013 after Meek heard one demo from the young rhyme slinger. Over the span of his short career, the Louisiana spitter dropped the R.N.I.C mixtape and worked with Boosie Badazz, DJ Mustard and Meek Mill.
On June 20, 2013, Snupe was playing video games at a house in Louisiana, got into an argument with another player and was shot to death. Snupe died almost instantly from multiple gunshot wounds to the chest. He was 18 years old. Days after Snupe's death, police issued a warrant for Tony Holden, the man playing games with Snupe at the time and believed to be Snupe's killer. Holden, 36, was charged with not only first-degree murder but also armed robbery and illegal possession of a firearm by a convicted felon.
The following month on July 3, police arrested 21-year-old Edrick O. Stewart, a witness and alleged accomplice to Snupe's slaying, charging him with manslaughter. Stewart maintained his innocence and claimed he was trying to help Snupe. Ballistic evidence did not match the guns presented by each of the suspects and Lil Snupe's murder is still unsolved. Snupe would be 23 years old right now.
Snupe's mother, Denesha Chester, spoke with XXL in 2016 about the documentary she plans to release to honor Snupe's life and why she believes police are too lazy to solve her son's murder.
"I just think they're lazy, it's a prejudice issue. We're a small town and it's just another African-American dead. A lot of evidence was messed up. They actually robbed the apartment where Snupe was killed around 2 p.m. Snupe was pronounced dead around 4:08 a.m., so later that day they let people go in there and rob it. Nothing was ever done about that, so they could have tampered with evidence. They didn't protect the scene and they just didn't put forth effort to find out what happened to my son."
See Photos of Meek Mill's Different Looks Over the Years