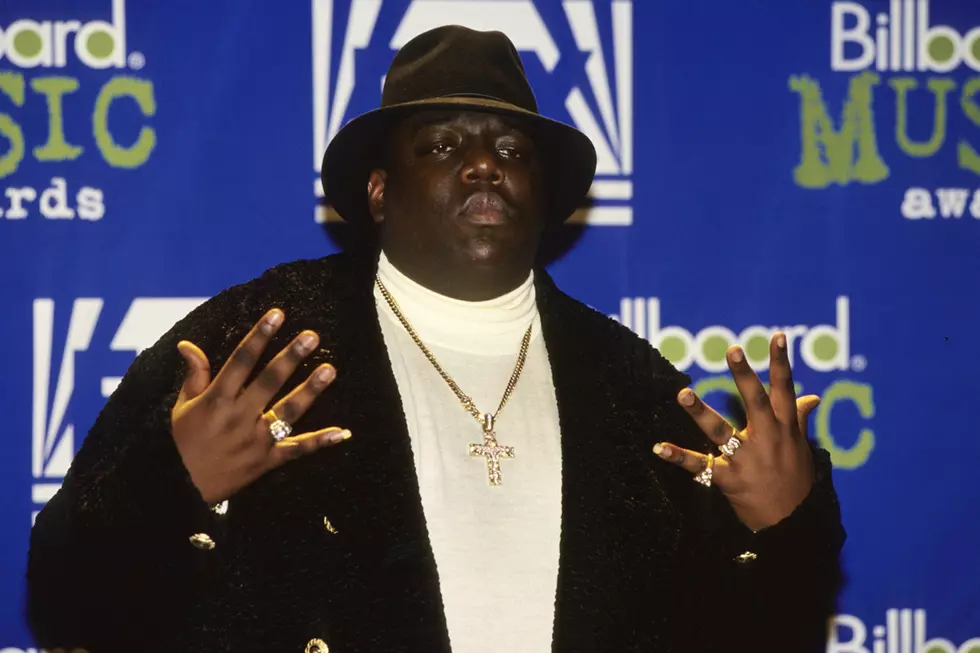 Today in Hip-Hop: The Notorious B.I.G.'s "Hypnotize" Reaches No. 1 on Billboard Hot 100
L. Busacca, Getty Images
On this day, May 3, in hip hop history...
Although the single was originally released in December 1996, Biggie's first single off his final album Life After Death soared to the top of Billboard's Hot 100 chart in the two months following his death on March 9, 1997.
The groove of "Hypontize" samples the 1979 disco track "Rise" by Herb Alpert and a borrowed melody from Slick Rick's "La Di Da Di." The music video showed off Puff and Big's lavish, gangsta lifestyle by placing the pair in a high speed boat chase against three helicopters off the coast of Florida. The song itself went o to be nominated for Best Rap Solo Performance at the 1998 Grammy Awards, but lost to Will Smith's "Men in Black" theme song from the motion picture.
The track held the No. 1 spot for a number of consecutive weeks, making Biggie the fifth artist in Hot 100 history to posthumously reach the top position on the chart. To date, the single is certified platinum in the United States and U.K. and is still played as a party starter, solidifying Big's legacy in hip-hop and music at large.
Here Are 19 Rappers Going Platinum in 2017