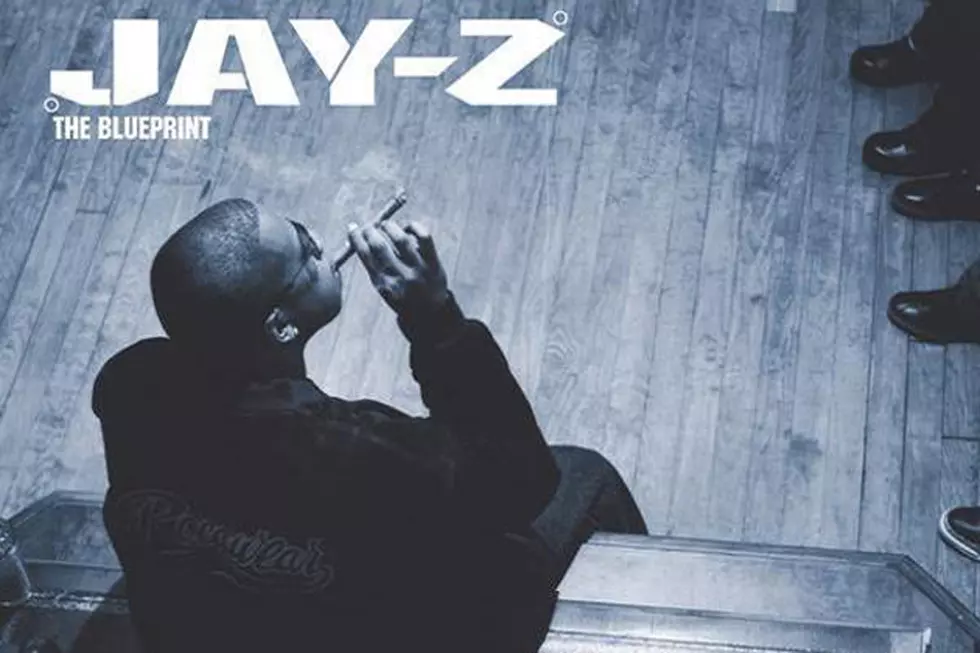 Jay-Z Drops 'The Blueprint' Album: Today in Hip-Hop
Roc-A-Fella Records
On this day, Sept. 11, in hip-hop history..
2001:  It's no secret that Sept. 11, 2001 is one of the darkest days in American history. With the attacks on the Twin Towers in New York City, there were far more important events going on in the country than the release of a new Jay-Z album that day. To call the release of Jay-Z's magnum opus, The Blueprint, on Sept. 11, 2001 "bittersweet" seems somehow disrespectful to the victims of the World Trade Center attack but The Blueprint remains one of the most important albums in hip-hop history.
Despite the tragic events of the day, Blueprint is consistently ranked as one of the best albums released in the last 17 years. It's influential blend of soulful samples and Jay's triumphant world-conquering lyricism gave the album instant credibility with hip-hop fans and garnered a unique appeal to mainstream critics, too. After years of locking the streets down with hit after hit, the album felt as if it were Jay's de facto coronation to the throne of hip-hop. This can be no better exemplified than his iconic diss song, "Takeover," where Jay challenges fellow New York contender Nas for the throne.
The album was not only a critical success but a commercial one, too. Powered by hit singles such as "Izzo (H.O.V.A.)," "Girls, Girls, Girls," and "Song Cry," the album landed at No. 1 on the Billboard charts on it's way to being certified double platinum. The LP is also notable for popularizing the wave of "chipmunk soul" in hip-hop , lead by the sound of the album's producers, Kanye West and Just Blaze.
Even 17 years later, The Blueprint is still widely revered and can be seen arguably as Jay's finest hour.
See Photos of Jay-Z's Different Looks Over the Years