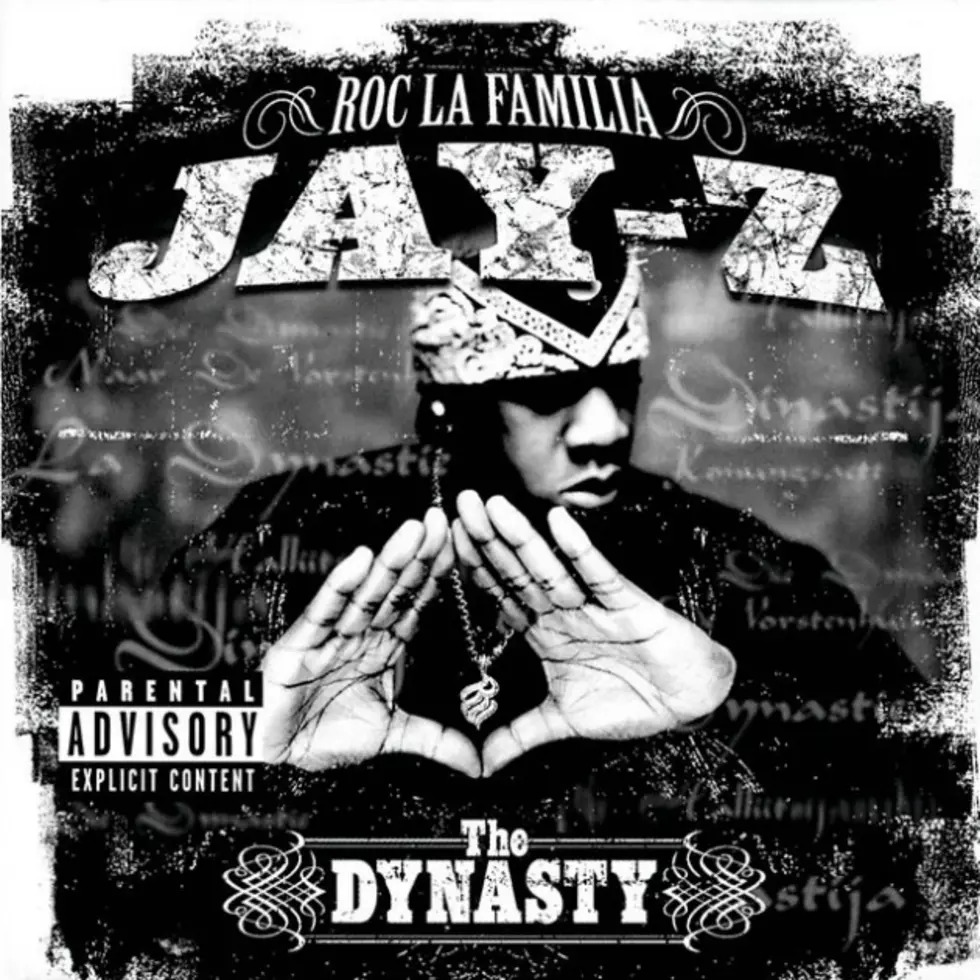 Jay-Z Drops 'The Dynasty: Roc La Familia' Album: Today in Hip-Hop
Roc-A-Fella
On this day, Oct. 31, in hip-hop history…
2000: One year before Jay-Z showed the world his Blueprint, he dropped his fifth album, The Dynasty: Roc La Familia on Oct. 31, 2000. Initially conceived as a compilation album but rebranded as a solo Hov project in order to move units, The Dynasty gave fans an extended look at the Roc-A-Fella roster while also introducing mainstream rap listeners to the producers that would help define hip-hop in the mid-2000s.
Everyone from Kanye West to Just Blaze to The Neptunes pitched in to make The Dynasty an album filled to the brim with timeless bangers. The Dynasty intro finds Hova at his self-mythologizing best, floating over a Just Blaze instrumental that used a sample from Kleer's "She Said She Loves Me." For his part, Yeezy used a classic Harold Melvin sample and sped-up Dr. Dre drums to craft the audio canvas for "This Can't Be Life" — a hauntingly introspective track featuring Jay, Scarface and an up-and-coming rapper (at the time) by the name of Beanie Sigel. The Neptunes gave Jay the bouncy instrumental for "I Just Wanna Love U (Give It 2 Me)," which turned out to be The Dynasty album's biggest single and also provided The Neptunes more exposure than ever.
Although The Dynasty is definitely a bit more of a Jay Z project than a true compilation album, Memphis Bleek, Beans, Amil and Freeway all get their time to shine, with Freeway announcing his name to the rap game on "1-900-Hustler." The presence of the Jigga Man, along with semi-futuristic production and gritty lyricism from other rappers Roc-A-Fella Records roster helped The Dynasty earn critical acclaim and sell over 2.5 million copies. The Dynasty isn't one of Hov's top five albums, but by the end of it, it's clear that the project reached its goal of letting the world know the ROC was definitely in the building.
133 Rapper-Launched Record Labels From the Past and Present