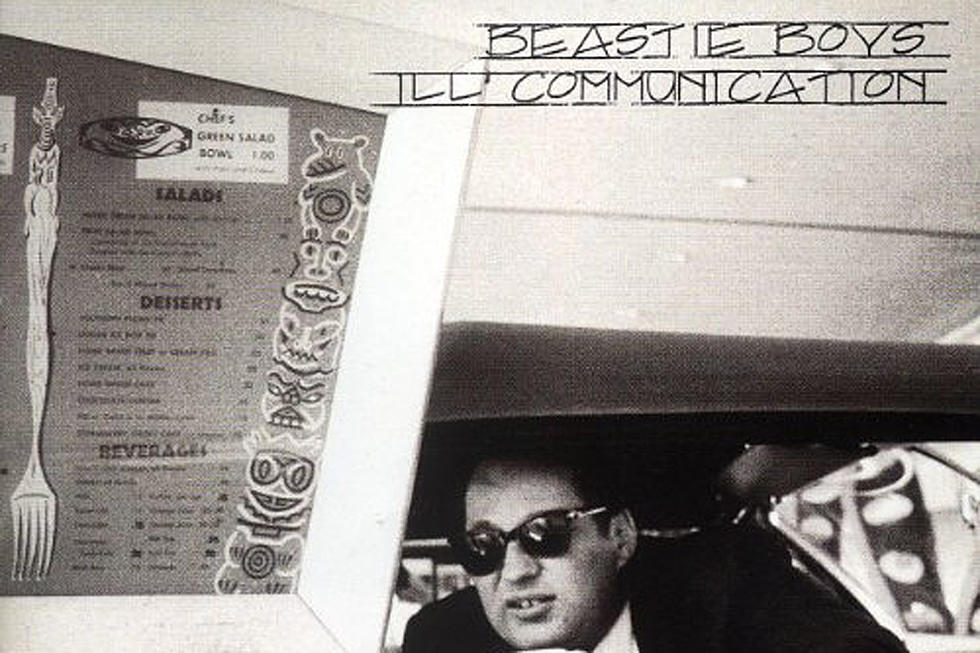 Today in Hip-Hop: Beastie Boys Release 'Ill Communication' Album
Capitol Records
On this day, May 23, in hip-hop history...
1994: After the release of their third album Check Your Head--which found the trio embracing their punk rock roots and deemphasizing their lyrical ability with mood music that highlighted their neo-hippie political awareness—Ill Communication saw the Beastie Boys pulling together all the different styles of their previous three albums into one masterpiece.
The legendary trio found themselves back on top of the charts with Ill Communication. Ill Communication was produced by The Beasties and Mario C. and featured musical contributions from Money Mark, Eric Bobo and Amery "AWOL" Smith plus vocal contributions from Q-Tip and Biz Markie.
The album's signature song was "Sabotage" however it contained plenty of quality cuts such as "Sure Shot," "B-Boys Makin' With the Freak Freak," "Root Down" and "Get It Together." In 2009, The Beastie Boys re-released and remastered Ill Communication, adding a bonus disc of B-sides and remixes that are simply fantastic. Ill Communication went on to sell over three million records and cemented the Beastie Boys place in not only hip-hop but music history as one of the greatest groups of all time.
See 60 Hip-Hop Albums Turning 20 in 2018