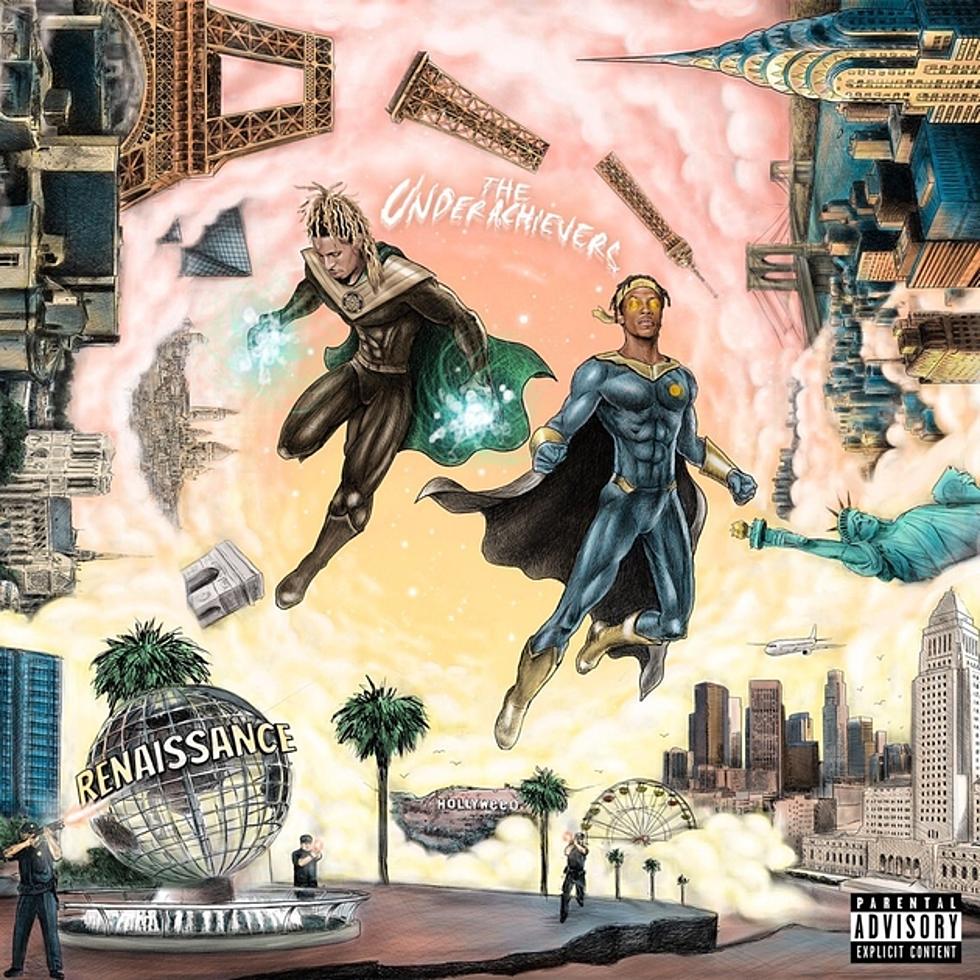 The Underachievers Share 'Renaissance' Album Cover, Release Date
RPM MSC
The Underachievers' new album Renaissance is due out on May 19. With the release date right around the corner, the duo unveils the official cover artwork for the upcoming LP. The cover, which you can see above, was created by Vancouver artist Pencil Fingerz. Renaissance is the fourth Underachievers album to feature his artwork on the cover.
Renaissance was originally scheduled to drop in February, but Issa Gold and AKTHESAVIOR pushed it back to build up the hype. While the LP did not arrive as the two planned, they kept fans satisfied by dropping multiple songs off the project.
It is not clear if the delay of Renaissance has affected Issa and AK's release schedule for the entire year. Back in January, the duo said they planned to put out a minimum of three projects in 2017.
Check out the tracklist for The Underachievers' new album below. You can pre-order Renaissance right now on iTunes, which currently has the incorrect release date listed.
The Underachievers' Renaissance Tracklist
1. "In My Zone"
2. "Eyes Wide Open"
3. "Saint Paul" Feat. Mello
4. "Gotham Nights"
5. "Crescendo"
6. "Super Potent"
7. "How We Roll"
8. "Kiss the Sky"
9. "Phoenix Feathers"
10. "Any Day"
11. "Different Worlds"
12. "Break the System" Feat. Mello
13. "Cobra Clutch"
14. "Final Destination"
15. "Head Right"
133 Rapper-Launched Record Labels From the Past and Present