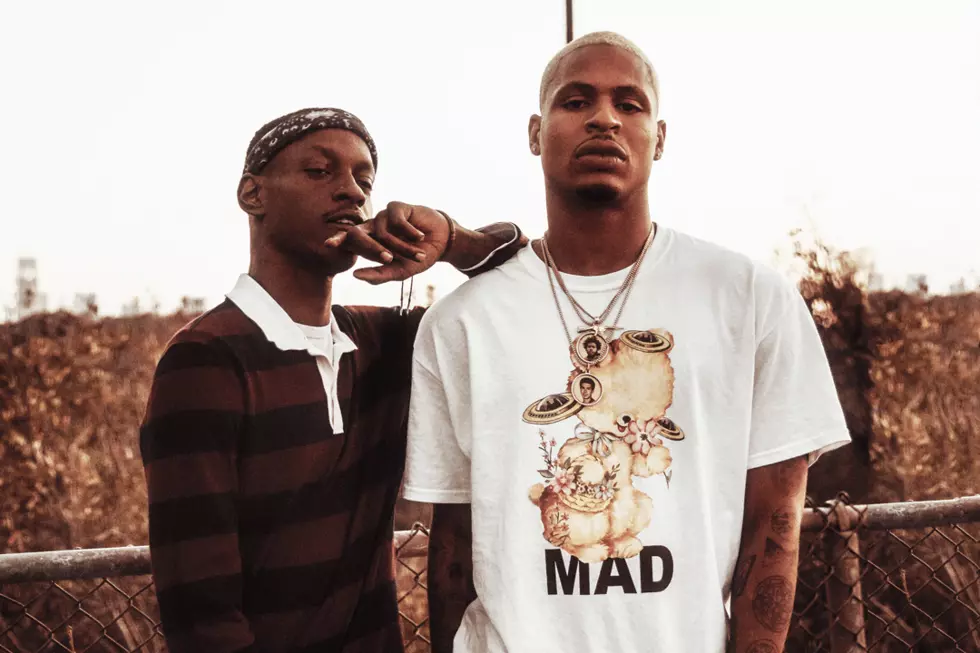 The Underachievers Are Already Prepping 'The Lords of Flatbush 3′ Album
@theMrVB
Prior to their recent visit to the XXL office, The Underachievers sent over two new tracks off their forthcoming album, The Lords of Flatbush 3, due out early 2019. The sonics on "Deebo" and "Stone Cold" sound entirely different than those on After the Rain, which fans of the guys' grittier side will appreciate.
"We might have more fans that like us doing that than like us doing the other stuff," Issa explains. "It's an argument right now. There's fans right now who heard [After the Rain] and are upset. Like, they're not happy."
"I feel like the first project we just dropped, After the Rain, was like a whole different vibe," AK adds on. "It's musical, it's more heartfelt lyrics; more real stuff that you can connect to, in a sense. And The Lords of Flatbush 3 is all bangers and shit. It's definitely a completely different vibe."
The Underachievers explain that they never wanted to be "boxed into just making conscious music" and have fans thinking they're "just floating around [and] reading books."
"That's how The Lords of Flatbush one came about," Issa shares. "'Cause after Indigoism, I was like there's no way we can give them Indigoism part two because then they're just gonna think that's us... They usually like both, lyrical and bangers, but they really like us for the versatility of doing both."
To close out 2018, AK and Issa will be releasing a Yasha Gruben-directed music video for "Evil Things" and possibly one for "Channeling." "It's not my favorite song but the fans like that shit," Issa jokes.
See 10 Critically-Acclaimed Books Rappers Live By