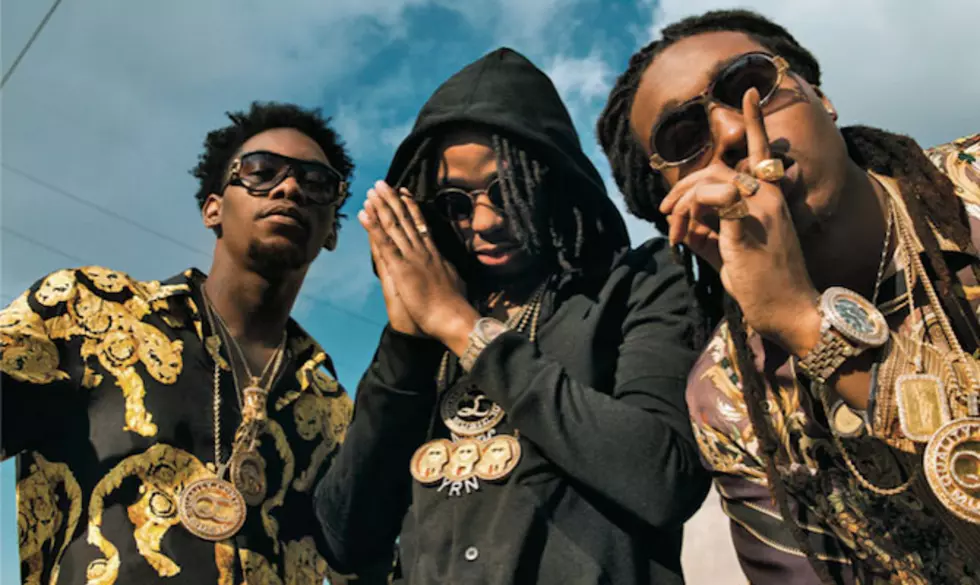 Tennessee Titans Get The Side Eye For Playing Migos' "Fight Night (Remix)" During Warm-Ups
Photo Credit: Diwang Valdez
The recent Ray Rice domestic violence scandal has forced a watchful eye over anyone and anything related to the NFL. The latest scrutiny involves the Tennessee Titans playing a song with questionable lyrics to pump them up before game time. The song in question was a remix to Migos' "Fight Night" featuring Plies, Rick Ross, Lil Boosie, T-Pain, Woop, D. Blake and Mike Smiff.
While most of you know the lyrics refer to sex, unfamiliar ears could easily find the song to be misleading; eluding to actual violence against women. Titans Vice President of Administration and Facilities, Don MacLachlan, had this to say about the team's particular playlist:
"We review everything we play on game days and play radio versions, but clearly with the subject matter included, the song should have been flagged and eliminated from the playlist."