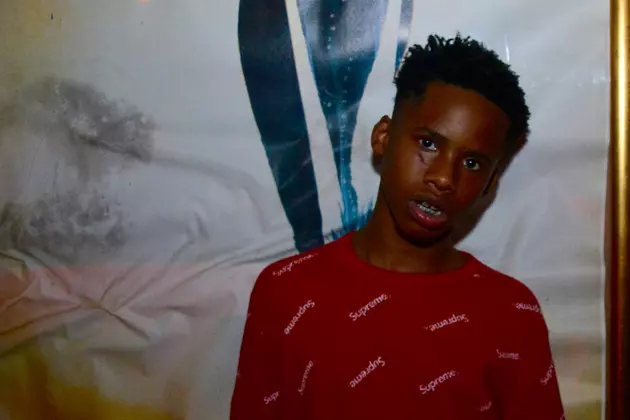 Tay-K Signs Record Deal With 88 Classic
Brandon Smith
Seventeen-year-old Dallas area rapper Tay-K has signed a record deal with J Grand's 88 Classic. A source close to the camp has confirmed the signing with XXL and refuted previous reports Tay-K signed to RCA Records. The rep states Tay is "signed solely to the independent venture 88 Classic."
It should be noted that J Grand is both the owner of 88 Classic and the Senior Vice President of A&R and Marketing at RCA Records, which is probably where the confusion began as to which label Tay-K signed with.
Controversy has surrounded the rapper, born Taymor McIntyre, since blowing up this year after dropping his video for "The Race." He's currently in jail and faces two capital murder charges and one count of aggravated robbery. The initial charge stems from an alleged robbery of a Mansfield, Texas home on July 27, 2016, that left one man, 21-year-old Ethan Walker, dead. The second charge is a result of a fatal shooting on April 23, 2017 that left one man dead at a Chick-fil-A in San Antonio, Texas.
There was speculation circulating last night (Dec. 13) that Tay-K was released from jail but the rapper's manager, Ezra Averill, denied the rumors via Twitter. With his signing to 88 Classic, the move could be a sign that his release from jail is on the horizon. He's currently being held in Tarrant County Jail.
Tay-K joins artists like King Los at 88 Classic.
See New Music Releases for December 2017