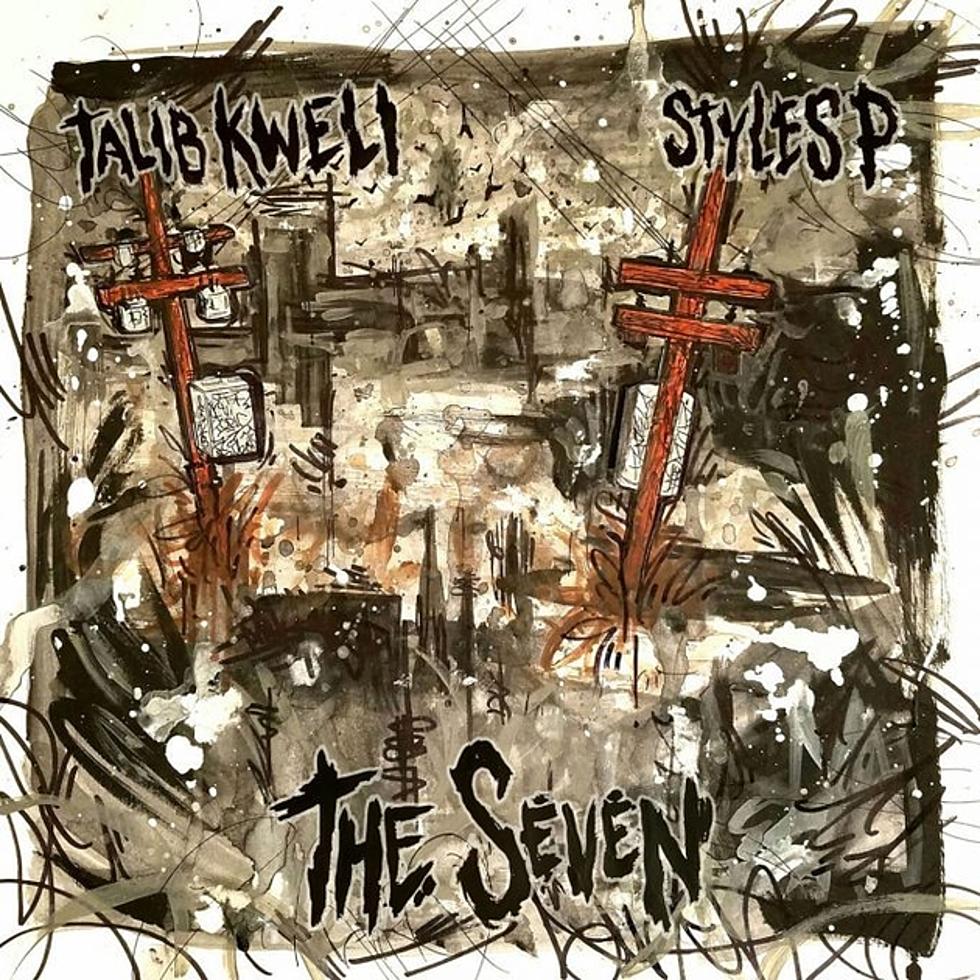 Stream Talib Kweli and Styles P's 'The Seven' EP
Javotti Media / 3D
Talib Kweli and Styles P have teamed up for a new EP titled The Seven. The New York MCs show they still have plenty left to say on this project dedicated to hip-hop culture.
The talents of Kweli and Styles are enough to entice most hip-hop heads to listen, but the veteran rappers also enlists some great guests for the EP. Jadakiss, Sheek Louch, Rapsody, Common and Chris Rivers all make contribution to the duo's project.
Check out the tracklist and stream for Kweli and Styles' new EP below. You can also view all of Kweli's upcoming tour dates.
Talib Kweli and Styles P's The Seven Tracklist
1. "Poets & Gangstas"
2. "Brown Guys"
3. "Nine Point Five" Feat. Sheek Louch, Jadakiss and Niko Is
4. "In the Field"
5. "Teleprompters" Feat. Common and Little Vic
6. "Let It Burn" Feat. Rapsody and Chris Rivers
7. "Last Ones"
April 21 – Atlanta, Ga. – 420 Festival with Band
April 22 – Washington, D.C. – Nat. Cannabis Fest with Band
April 23 – Seattle, Wash. – Dope Magazine DOPE Cup Show
May 2 – New York, N.Y. – Brooklyn Bowl with Band
May 3 – New York, N.Y. – Brooklyn Bowl with Band
May 6 – Kansas City, Mo. – Crossroads Festival
May 11 – Oakland, Calif. – Yoshis with Band
May 18 – Durham, N.C. – Moogfest
May 20 – Puerto Rico – Rock Steady Event
May 28 – St. Paul, Minn. – Fairgrounds for SoundSet Festival
June 8 – New York, N.Y. – AIme2Libera Awards
June 25 – Toronto, Ont. – NXNE Fest
40 Hip-Hop Albums Turning 20 in 2017