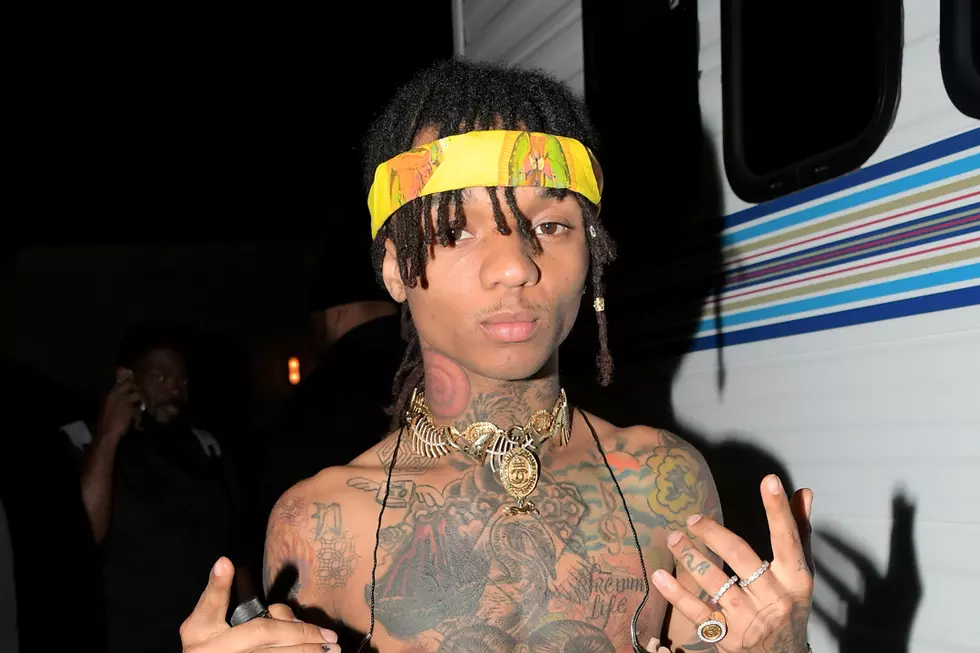 Swae Lee Admits He Accidentally Exposed His Penis on Instagram
Charley Gallay, Getty Images
Swae Lee claims he exposed himself on Instagram by accident, but social media went in on him anyways.
On Wednesday (Dec. 19), the Rae Sremmurd rapper found out that his private parts were trending on Twitter like a scene out of Lil Dicky's "Freaky Friday" after he flashed his penis during his latest Instagram Live broadcast. In the video, the "Sunflower" crooner stood in front of his bathtub as he showed off his tatted up torso. That's when the camera panned way too far down and exposed the rest of his naked body.
It didn't take long for fans who were tuned in to screenshot the Mississippi native's privates and share it on social media platforms everywhere. Once he caught on to the NSFW screenshot, Swae said that the flash was a complete accident.
"I was tryna see my tattoo, accidently posted," Swae wrote in a comment on Instagram. "If you see me in real life, you know what's going on. Don't let the camera angles make y'all get it twisted. Everything working properly."
Although we don't have the incriminating evidence on hand, check out Swae Lee's explanation for the nude slip up below.
See Hip-Hop Songs That Have Gone No. 1 on Billboard Hot 100 in 2018