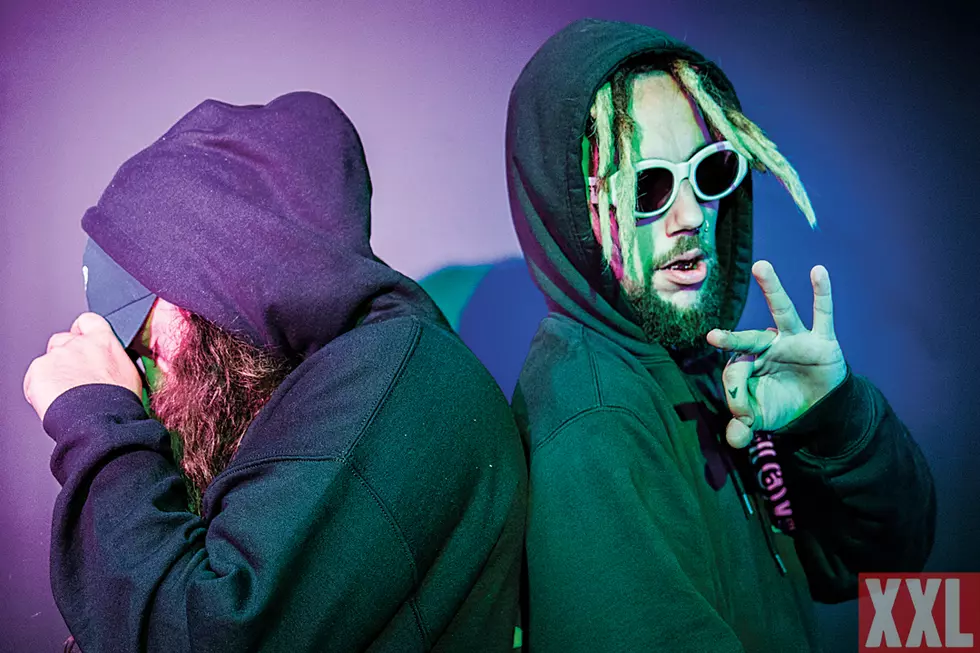 Suicideboys Promise to Release New Music as They Work on Upcoming Album
Michael Fequiere for XXL
In 2017, Suicideboys delivered a wealth of new music with visual material to last them for the whole year, but the demand from supporters is still running high. The New Orleans duo, which consists of members Slick Sloth and Ruby da Cherry, are gearing up for their next album, but they're assuring fans new music will come before then.
Sloth, who also goes by $crim, tweets an album update to followers of the punk-infused hip-hop group. He makes sure to let them know that they will be releasing new music and videos while the project is being worked on.
"I kno u want new music," $crim writes on Twitter. "We've givin u close if not over 300 tracks all produced, engineered, videos (besides max) all done by US. hope yall fam understand as we finish this album (lookn phenomenal) BUT WE WONT LEAVE YOU DRY. VIDEOS, MUSIC WILL STILL RELEASE WHILE ALBUMS WORKED ON."
The G59 signee also shares his candid thoughts about Suicideboys' catalog, admitting that he thinks they are overlooked.
"Really think A LOT of work is over looked," he continues. "I know u want an album (to the ones pressin) & i dnt sleep bc im workin on music for U. b it beats, mixin, juicys multiple projects comin, GGIII, vids, singles, etc. add tourin 2 top it off. love yall but this album cant be rushed."
See what Slick Sloth has to say about the upcoming album and new music on the way in the tweets below.
See 50 of the Best Hip-Hop Projects of 2017