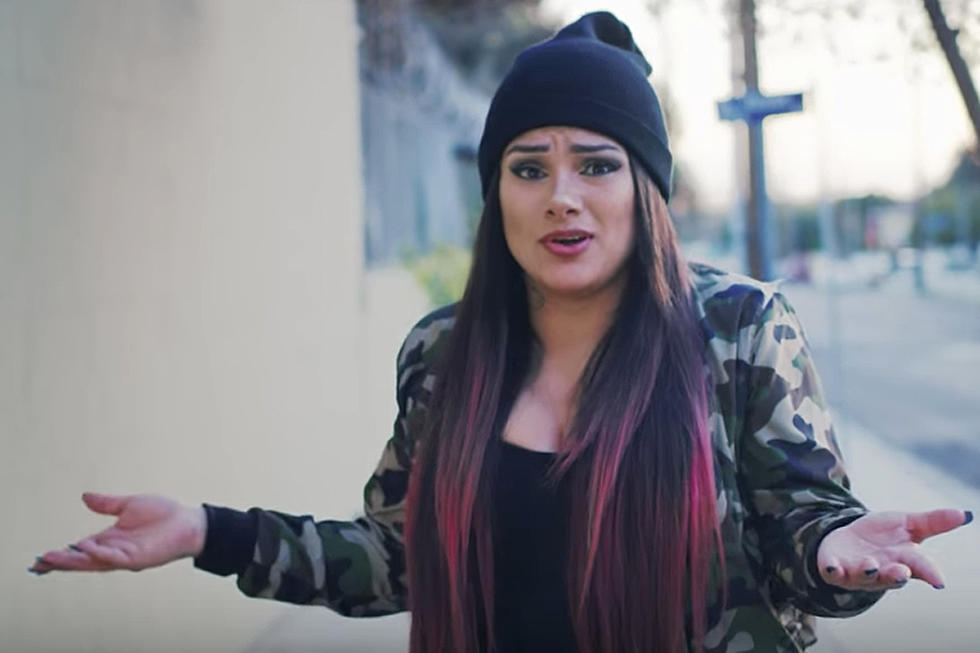 Snow Tha Product Spits a Verse in Spanish in "I Don't Wanna Leave" Video
Woke TV via YouTube
Snow Tha Product keeps things simple in the new video to the "I Don't Wanna Leave" remix featuring Tdot illdude. Released yesterday (March 13) and directed by Woke Productions, the West Coast rapper alternates verses in English and Spanish while walking down a sunny street.
"Been the realest bitch coming in the game yeah/You know Mexicanos keep it G/If you ain't with it get the fuck up out the way yeah/I still got the drive, baby pick a seat/Cause I been on my own, and bitch at this moment," spits Snow.
Snow has always been one to show off her versatility as an artist. XXL spoke to the Atlantic Records signee last summer to talk about her most recent mixtape, Half Way There…Pt 1, her upcoming debut album and how she's seeing her grinding in rap finally pay off.
"Honestly, [my fans] make the calls," said Snow. "I really ask them and have conversations with them about this. I love making all kinds of music, but at the end of the day, what music comes out, it'll be up to the fans, but I'll just make it all and we're gonna narrow it down from there but I'm excited. I'm just going to keep making music in all the lanes I like, Spanish, English, underground, R&B, singing, whatever."
Check out Snow's new video for "I Don't Wanna Leave" below.
Fans Name Rappers They Think Will Blow Up This Year