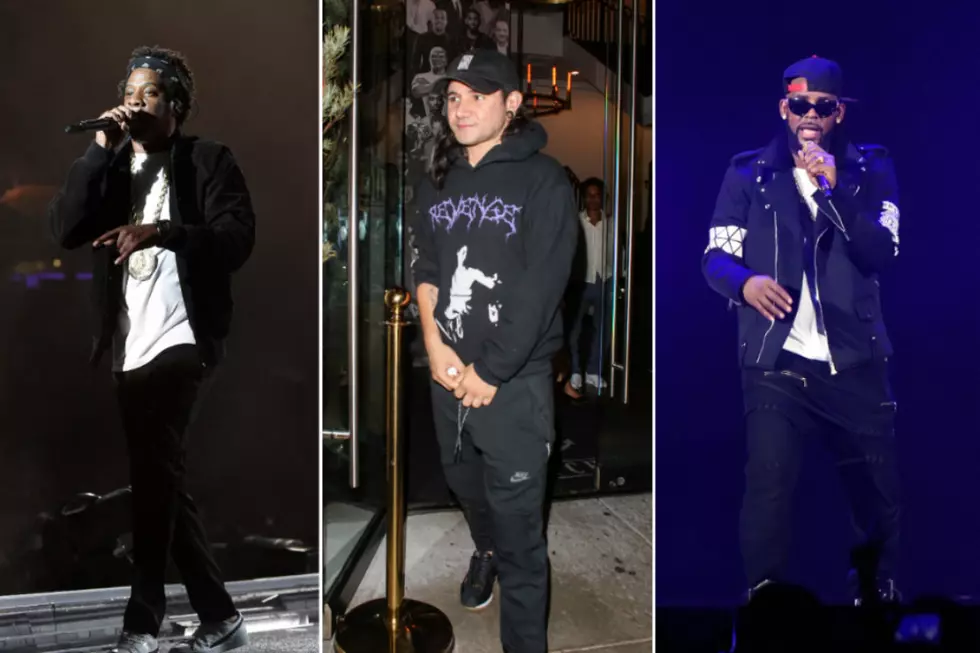 Skrillex Doesn't Think Jay-Z Should Pull His Collabs With R. Kelly
o Kevin Mazur / Bauer-Griffin / Daniel Boczarski, Getty Images (3)
R. Kelly is public enemy No. 1 following the release of the revealing Lifetime docuseries Surviving R. Kelly, in which several women accuse the R&B legend of sexual abuse and pedophilia. A number of artists have distanced themselves from the controversial singer, with some like Chance The Rapper even removing their collabs with Kelly from streaming services. Many are looking to see Jay-Z's next move, as the rapper made The Best of Both Worlds and Unfinished Business albums with Kelly in 2002 and 2004 respectively. DJ and producer Skrillex doesn't think Hov needs to go that route.
Skrill was stopped by TMZ in West Hollywood, Calif. on Friday (Jan. 18) and was asked about the topic. He had this to say.
"I think everyone in there sort of private world should make their own choices but I support that," he said of people distancing themselves from Kelly.
As for Hov. "I don't think he needs to do...I don't think...It's hard," he added. "If Jay-Z wants to keep his music. It's his music he made a long time ago. It's part of the archives, it's part of history. Doesn't mean he's a bad person. Doesn't mean he supports bad people. If someone doesn't want to listen to his music, that's fine too. Everybody has their own thing."
Check out what Skrillex had to say about the Jay-Z and R. Kelly situation below.
See Photos of Jay-Z's Different Looks Over the Years